Former chief constable to chair Scotland's Drug Deaths Taskforce
A former chief constable has been named as the new chair of the Scottish Drug Deaths Taskforce.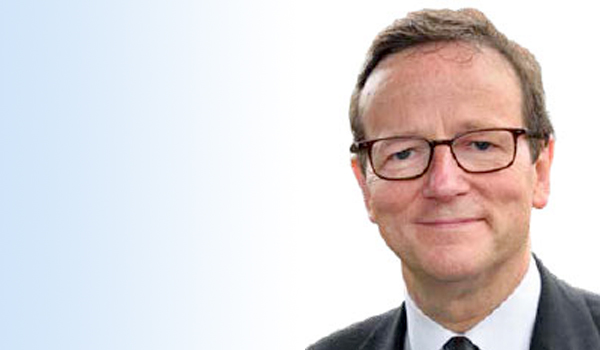 David Strang served as chief constable of Lothian and Borders Police for six years until it was amalgamated into Scotland's single force in 2013.
Before that he was chief constable at Dumfries and Galloway Constabulary.
Mr Strang, who began his police career in the Metropolitan Police Service, chaired the Independent Inquiry into Mental Health Services in Tayside and was also HM Chief Inspector of Prisons in Scotland.
He takes up his new position with immediate effect. Mr Strang takes over from Professor Catriona Matheson, who stepped down last month together with vice-chair Neil Richardson, a former Police Scotland deputy chief constable.
The organisation was set up in July 2019 in a bid to curb a rising toll of drug deaths.
The Scottish government said a vice-chair will be announced shortly.
Meanwhile, the first step towards the development of a new proposal on how a safer drug consumption room might work within existing legislation has been made.
Glasgow Health and Social Care Partnership has now provided the details of a new service proposal in relation to a potential safer drug consumption facility. The Scottish government, working closely with Police Scotland and the Crown Office, and in line with the recent statement from the Lord Advocate, is examining this proposal to consider how any such facility would operate and be policed. Once this work is completed, a final proposal will be put to the Lord Advocate for consideration.
Drugs Policy Minister Angela Constance said: "I am pleased to appoint David Strang as chair of the Drug Deaths Taskforce – he has a vast amount of experience across a number of areas which will stand him in good stead for the challenges ahead.
"This change in leadership marks a new chapter for what has been a valued contributor to work being done all across Scotland and I want to thank the former chair and vice-chair for the part they have played in shaping our collective response to reducing drug-related deaths.
"I have asked the Taskforce to accelerate its final recommendations planned for this year and I am aiming to get those in the summer."
She added: "As we focus now on delivery and change on the ground, we need quicker, practical advice from the Taskforce – building on what it has already provided and achieved.
"I am pleased we are also moving forward with our commitment to establish a safer drug consumption room to operate within the current legal framework. A new service proposal in Glasgow has been provided and we are continuing to work closely with the Glasgow Health and Social Care Partnership, the police and Crown Office to ensure we have a sustainable approach which is clinically and legally safe for staff and those using it.
"We are serious about this commitment as we know these facilities have a strong evidence base in saving lives and helping some of our most vulnerable people. A fresh proposal will be made to the Lord Advocate once further detail on operation and policing is developed."
Mr Strang said: "Every premature death as a result of drug use is a tragedy for individuals, their families and communities. The Drug Deaths Taskforce is making a significant contribution to improving Scotland's response to drug deaths and how they can be prevented. I am keen to enable the Taskforce to continue this important work."