Forensic Science Regulator warns 'fundamental change' is needed
The outgoing Forensic Science Regulator has warned there is an urgent need for "fundamental change" with parts of the sector in a "precarious position".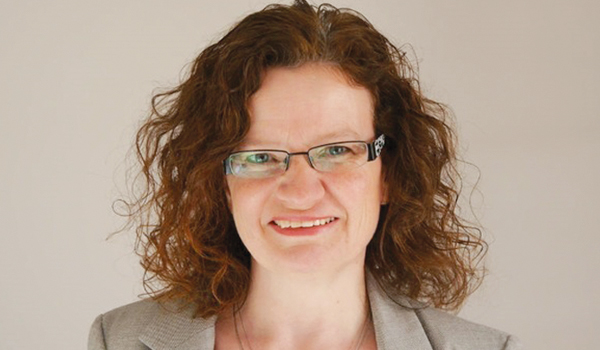 In her sixth and final annual report before stepping down from the post, Dr Gillian Tully says "concerted government action is needed" to strengthen forensic science provision and overcome "entrenched problems".
Her report highlights significant improvements over the past six years – including more robust testing of methods, improved reliability of results and greater evidence of competence within forensic science.
However, Dr Tully has called for more scrutiny of scientific evidence in court, increased capacity in toxicology and digital forensics, and improved compliance with quality standards.
She said: "It is in nobody's interest for justice to be delayed and it isn't acceptable for forensic scientists to be instructed to review vast quantities of information in the days before a court case.
"A much more effective approach is needed to make the changes required across the criminal justice system.
"There have been major improvements in the quality of forensic science over the last six years, but we can't rest on that and I encourage all forensic science organisations to be innovative in their approaches."
Dr Tully added: "Concerted government action is needed to bring about effective governance and decision-making to strengthen forensic science provision for all parties, rather than quarterly cross-criminal justice system discussion of entrenched problems without a clear route to effect change.
"Constructive and collaborative police procurement practices and changes to the legal aid system are required, as is investment in research and development."
Dr Tully said she "firmly believes" that greater understanding of each other's "challenges, boundaries of expertise and roles" across the criminal justice system would lead to a more effective overall system. This would be characterised by:
Good forensic case strategies being set;
The right submissions choices and processes;
Effective use of case management procedures so that there is proportionate commissioning of scientific analyses and robust evaluation of findings, considering both prosecution and defence propositions;
Good prioritisation in forensic units; and
Clear communication of the outcomes, with the basis for any differences in opinion being straightforward to identify.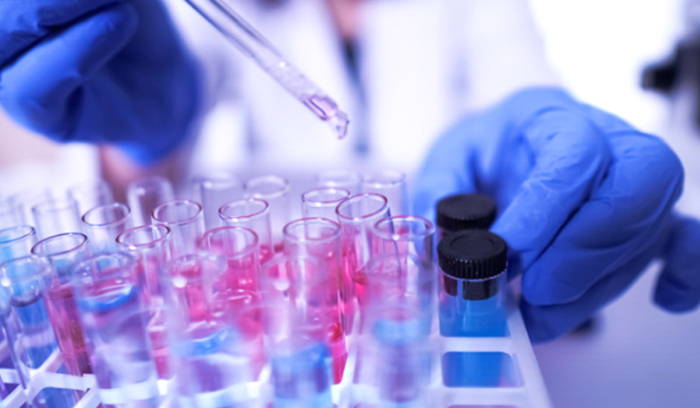 "If we are to achieve a fully functioning system, with enough capacity to ensure timely delivery, there is also an urgent need for more fundamental change," said Dr Tully.
"It is inexcusable that the primary impacts of the shortfalls in capacity for toxicology and digital forensics, which have been clear for many years, still fall on the frontline forensic science practitioners. They bear the brunt of the stresses in the system, with consequent risks to their well-being and, potentially, to quality.
"The impact on justice is even more inexcusable. Rationing of toxicology services over years has led Her Majesty's Inspectorate of Constabulary, Fire and Rescue Services to consider that 'the inescapable conclusion is that offenders who are suspected of driving while under the influence of drugs are being tolerated and allowed to present a continuing threat to communities. We don't believe that this is acceptable'."
However, Dr Tully it was also good to reflect on what has been collectively achieved.
"It is easy to fall back on the narrative of 'forensic science in crisis' but the science has improved and is continuing to improve," she said in her report. "Many more disciplines now have documented scientific validation of their methods, demonstrating their reliability and highlighting any limitations. We need to build further on this work, ensuring there is transparency where limitations may affect findings and that there are ongoing efforts to enhance the data and expertise on which we rely in interpreting those findings."
"More practitioners and experts now have objective evidence of their competence rather than a reliance on years in post or persuasiveness, neither of which is necessarily a good gauge of expertise."
Dr Tully added: "There is ongoing work to standardise interpretation of findings according to robust scientific principles, within the legal context of this jurisdiction. There are efforts to improve provision of proficiency tests, which provide comparative evidence of performance against peers and there is more collaboration between police forces, to help those who are lagging behind to catch up with implementation of quality standards."
The Forensic Science Regulator and Biometrics Strategy Bill is currently making its way through Parliament, which could give statutory enforcement powers to the next regulator to uphold standards.
"Although a last resort, the potential for enforcement action is an important driver for proactive improvement," said Dr Tully. "It will also mean that those who fail to follow robust scientific methodology and the legal requirements on experts can be prevented from continuing to pose a risk to the criminal justice system."
She said it was with a "mixture of confidence in the improvements underway and concern about structural and governance failures" that she leaves the role she took on in November 2014.
"It has been an enormous privilege to hold this role and my thanks go to all in the forensic science community who work so hard in the most difficult of situations," she said.
"It is time for me to move on and for a new regulator to bring their ideas and perspectives to the role."
Dr Tully, who was appointed CBE for services to forensic science in October 2020, will remain in post until February 16, 2021. Her replacement is expected be appointed shortly.