Forensic delays 'deeply concerning' as case backlog grows
A former special constable who admitted possessing more than 13,000 indecent images of children has avoided a prison sentence because he was not charged with the right offence and it took more than two years to bring the case to court.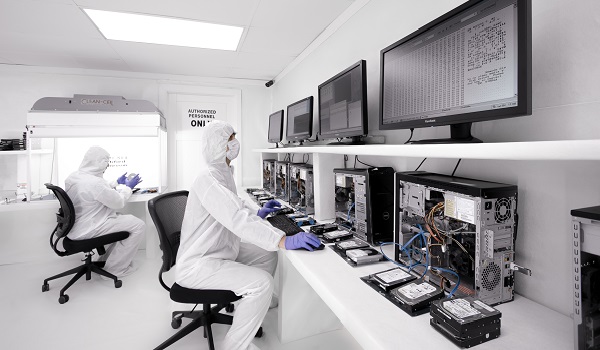 The "unacceptable" period between the initial investigation the court hearing was the result of delays in processing digital evidence.
The case is the latest to be affected by an unprecedented backlog at South West Forensics, which covers the Devon and Cornwall, Dorset, Avon and Somerset and Wiltshire police force areas.
David Andrews had pleaded guilty to possession of the images, including almost 4,000 showing children being sexually abused. He also confessed to the more serious offence of distributing or sharing images online, but was not charged with this, preventing the judge from imposing a prison term.
At Plymouth Crown Court, Andrews was given a two-year sentence suspended for two years. Judge Robert Linford criticised "the totally unacceptable delay of two and a half years since the initial investigation" and the fact that Andrews "had not been efficiently investigated and effectively charged".
He has asked Devon and Cornwall Police and the Crown Prosecution Service to provide formal explanations for the way the case was handled.
The court heart that the police first had information that Category A images – showing children being sexually abused – were being downloaded in February 2017. A search warrant was obtained and Andrews' home in Ivybridge was raided on January 30, 2018.
Andrews was then released under investigation and there was an 18-month delay between his police interview and charges.
Devon and Cornwall Police said the National Crime Agency passed on information of the crime on November 16, 2017.
A spokesperson for the force said: "A series of risk assessments and police inquiries were carried out over the following weeks to ensure the warrant was carried out effectively. The warrant and arrest took place on January 30, 2018. The appropriate policing inquiries continued and this included submission of exhibits for forensic analysis, which took place in April 2018."
As Devon and Cornwall's own Data Forensics Unit was dealing with a large number of priority cases, the decision was made to pass the case to South West Forensics. However, it was also experiencing heavy demand and did not process the material for more than three months.
The judge's comments coincided with the revelation that "deeply concerning" delays at South West Forensics had led to a backlog of more than 830 fingerprint analysis cases and delays in the processing of digital material of up to 12 months.
A former employee of South West Forensic Services told the BBC the "whole point of regional forensics was to save money, but quality has not been maintained. The service is letting down the public and highly-trained, skilled staff. Everyone is unhappy and investment is desperately needed".
Figures obtained through a BBC Freedom of Information request showed delays in digital forensic cases, which include tablets and mobile phones, increased in a two-month period. For Devon and Cornwall Police, 160 cases – including almost 700 devices – were waiting to be examined in May, compared with 119 cases in March.
According to Andrew Berry, chair of the Devon and Cornwall Police Federation, investigators were experiencing delays of up to 12 months for digital material. In one case, he said an officer reported a ten-month wait to examine a phone belonging to a suspected child sex offender.
Mr Berry said the delays were "deeply concerning" and meant opportunities to prevent further crime and protect potential victims were being lost.
Forensic Science Regulator Dr Gillian Tully said the Government had acknowledged a need nationwide for more funding to help deal with backlogs.
Martyn Bradford, director of South West Forensic Services, said a formal review and changes of working practices would help address backlogs.
"Due to the growing amounts of data and the complexity of devices, the speed of processing [digital] exhibits is becoming more challenging," he said, adding that queues in fingerprint and digital analysis were "a common problem" for forces across the UK.