Forces urged to help end children's 'widespread fear of crime'
Fear of crime is the factor that most harm's children's wellbeing, research has found.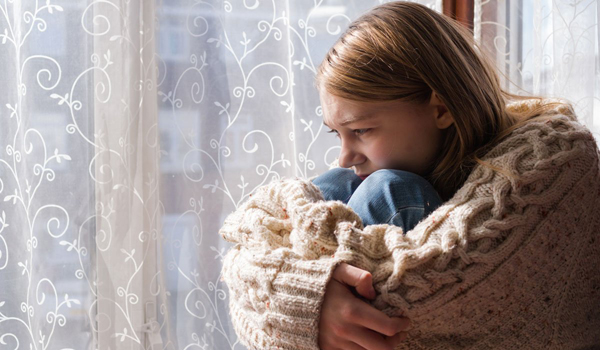 Fear of crime is the factor that most harm's children's wellbeing, research has found. Almost 40 per cent of ten to 17-year-olds are worried about being targeted by criminals, according to a study by the Children's Society. More than one million children reported at least seven serious problems in their lives, including financial hardship and bereavement, and 2.2 million cited fear of crime as the element that had affected them the most. These experiences have caused young people's happiness with their lives to drop to the lowest level since 2009/10, the charity claimed. The Children's Society has now called on forces to collaborate with schools and other local organisations to better protect young people's welfare. It also asked the Government to address a predicted £2 billion shortfall for children's services by 2020. Lucy Capron, Public Affairs Manager at the Children's Society, told Police Professional: "This is the first time we've seen just how widespread fear of crime and antisocial behaviour is for teenagers and we were shocked by the findings. "We were taken aback that two in five teenagers are worried that they'll fall victim to two or more crimes. "What's clear from our research is that these worries, wherever they are coming from, are damaging children's happiness and they need to be addressed." The report, published on Wednesday (August 30), asked 3,000 children aged ten to 17 whether they had experienced any of 27 'disadvantages', including being targeted by criminals over the last five years. Young people were particularly worried about theft and a quarter of boys said they were afraid they will be assaulted. One in three teenage girls reported concerns over being followed by strangers, with one girl telling researchers: "[They're] blowing kisses, men beeping, standing asking [your] age, whistling, shouting, stopping vans next to you, asking for [your] number." Ms Capron highlighted the need to engage with children when addressing these problems and act on the problems they raise. Young people told the Children's Society that better lighting in areas where they currently feel unsafe would help address their concerns, as would tackling areas with regular anti-social behaviour. However, the report found the fear of crime among children is generally greater than the reality, with just 17 per cent becoming victims in the last 12 months. Other major concerns for children included their parental depression and domestic violence. In total, 53 per cent of respondents had experienced at least three 'hardships' that had affected their happiness in the last five years. Chief Executive Matthew Reed said: "Sadly we know many of these teenagers will only get help if they reach crisis point – such as running away from home, or abusing alcohol or drugs. "With a £2 billion funding gap for children's services looming, children are increasingly finding themselves with nowhere to turn, putting themselves at greater risk."