Forces to take control of own budgets after alliance breakdown
Warwickshire Police Chief Constable Martin Jelley said he is "confident that local policing will remain largely unchanged" following the end of the strategic alliance with West Mercia Police.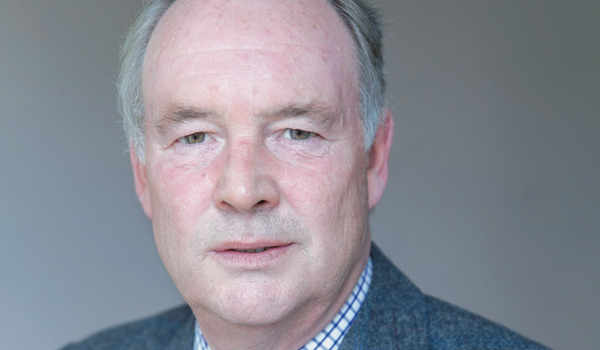 Both forces will take back control of their local policing budgets from the start of the new financial year.
Warwickshire police and crime commissioner (PCC) Philip Seccombe says it is "good news" that around 55 per cent of his force's budget will revert back to his control.
It comes after West Mercia Police withdrew from its alliance with the Warwickshire force in October, a decision which Mr Seccombe said was "a hugely disappointing development, which I do not support".
Mr Seccombe and Mr Jelley recently met with the West Mercia PCC John Campion and West Mercia Police Chief Constable Anthony Bangham, and it was decided that the pooled policing budgets of the two forces would be separated, and both would take control of their own local policing budgets.
This will take effect from the new financial year onwards and means that each force will take control of its own funding for neighbourhood policing, patrol officers, crime investigation and roads policing.
Since the alliance broke down, Warwickshire Police and the Office of the PCC have commenced "detailed planning work" for the future of the force and the delivery of policing.
Options considered include ways that Warwickshire Police could operate on a stand-alone basis; working with other forces and external organisations; continuing some new form of collaboration with West Mercia; or alternatively, a combination of all of these options.
Mr Seccombe said: "This agreement is good news, as it means that around 55 per cent of the policing budget reverts fully back into my control.
"This will allow me to ensure that the funding I am able to give to the chief constable for local policing across Warwickshire can be protected and will therefore be unaffected by the decision made by West Mercia to end our strategic alliance.
"I have been very clear from the very beginning of my term of office that I regard safer neighbourhood teams (SNTs) as the bedrock of policing in Warwickshire and this will continue to be the case, whatever the future direction of the force may be once the alliance ends next October.
"I am pleased to have reached this early agreement with West Mercia, which will also protect the investments that have also been made elsewhere across local policing, including the increased numbers of patrol officers and the boosted investigative capacity that this year's precept raise has funded."
Mr Jelley added: "I am confident that local policing will remain largely unchanged following the end of the alliance.
"In particular, we have a great SNT structure here in Warwickshire and when I go out and about and meet with residents and our communities, they consistently tell me how valued our neighbourhood officers and police community support officers are.
"I firmly see our SNTs as the backbone of everything that we do and that's why I've always been committed to maintaining them. I see no reason for that to be any different going forward – they are very much here to stay.
"At present the force is actively recruiting new police officers, my shared ambition with the commissioner is to grow our officer numbers over the next year so our Warwickshire communities are better protected.
"This will mean officer growth into local policing and safer neighbourhood teams. I am confident our towns and villages will see and feel a real difference as these new recruits come in."
Planning for Warwickshire Police's 2019/20 budget, due to be set in February next year, is also underway.
And Mr Seccombe will be launching a full public consultation on the police precept element of local council tax later this month, once the national police funding settlement has been announced by the Home Office.