Forces struggle to tackle rise in high-tech car crime
Over-stretched and under-resourced police forces across the country are said to be struggling to deal with an increase in car crime.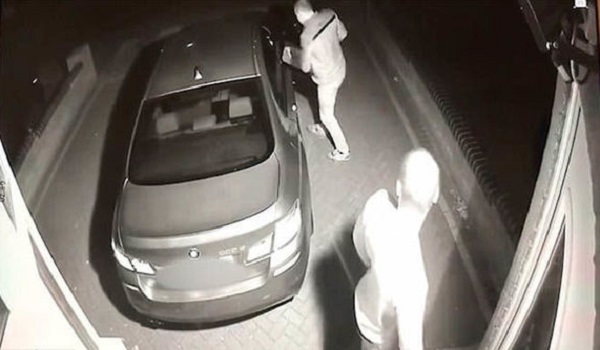 According to figures released by the Office for National Statistics, the number of vehicles stolen increased by 8.8 per cent to 113,037 in 2018 compared with 103,493 in 2017. Over the same period, the number of cases being brought to court fell from 1,223 to 1,107.
Thirty-six of the 43 forces that provided data (Lancashire was not included in the research due to an incomplete data set) reported increases in car theft in 2018.
Staffordshire Police recorded the biggest spike, with car thefts up by 38 per cent in 2018. There was a 27.3 increase in car crime in Bedfordshire and a rise of 26.6 per cent in Thames Valley.
London and Birmingham were particular hot spots, with four in ten of all car thefts in England and Wales reported by either the Metropolitan Police Service or West Midlands Police.
Only seven police forces in England and Wales recorded fewer car thefts in 2018 than the previous year, with the City of London Police (down 22 per cent), British Transport Police (down 12 per cent) and Wiltshire Police (down 11 per cent) all reporting double-digit falls.
However, the research also revealed a different picture when the figures were examined over a longer period. During the past five years, the overall levels of car crime reported to British Transport Police and the Surrey, Nottinghamshire, Staffordshire and West Midlands forces has more than doubled.
The rise in car crime is being fuelled by so-called 'relay attacks'. Criminals using key programming devices purchased on the internet can duplicate the 'signal' of a key fob inside the owner's house and then enter the car and drive it away within seconds.
Ninety-six per cent of motorists are at risk of having their car stolen using this method, according to figures released by Tracker.
Alex Buttle, director of car selling comparison website Motorway.co.uk, who analysed the Gov.UK data, said: "These troubling car crime figures suggest that over-stretched and under-resourced police forces are struggling to curb the rising number of car crimes, and in particular keyless car thefts.
"Advancements in anti-theft systems do not seem to be discouraging thieves, who are using a variety of ever-more sophisticated techniques to break into and start cars. The 21st century thief isn't using a hammer to smash a window and hotwire a car. They're armed with wireless transmitters, signal jammers and key programming devices, and can open car doors and start engines in seconds."
Mr Buttle added: "The police can only do so much, and there is a responsibility on drivers, particularly those with highly desirable prestige motors, to check they are not being watched, to keep their car keys in a safe place away from windows and front doors, and to consider fitting a tracking device as an added level of protection."
Jack Cousens of the Automobile Association added: "With fewer officers on the beat forces have had little choice but to go soft on vehicle theft."
But he suggested catching car thieves might actually benefit wider police work as stolen cars can often fund other crimes.