Forces praised for 'recognising the signs' as record numbers of potential slavery victims identified
Growing understanding of modern slavery has pushed the number of potential victims referred for support to the highest level on record.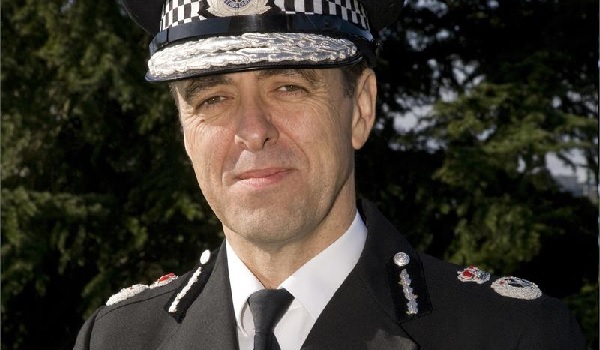 More than 5,100 potential victims were submitted to the National Referral Mechanism (NRM) in 2017, a 35 per cent increase on the previous year, according to a National Crime Agency (NCA) report.
The proportion referred by police rose from 914 to 1,384, and the number of active operations has tripled since the Modern Slavery Act came into force in 2015.
NCA Director Will Kerr claimed the rise is being driven by greater awareness and reporting but added that the true level of offending is "almost certainly" under-estimated.
He also raised concerns over a 66 per cent rise in the number of potential child victims identified.
Chief Constable Shaun Sawyer, national lead for modern slavery, said: "Identifying and investigating modern slavery is rarely clear cut. But the increase in police-led operations shows that police are recognising the signs of this incredibly complex crime.
"However, we know there is still work to do and we will continue to improve how we deal with modern slavery and support victims.
"Modern slavery is a crime that crosses borders and requires many agencies to work together. International cooperation is often necessary, sometimes from countries where slavery is not even recognised as a crime."
The NCA figures, published on Monday (March 26), show the NRM received 5,145 referrals last year compared with 3,804 in 2016.
Potential victims were recorded from 116 countries, with the majority coming from the UK, Albania and Vietnam.
The number of referrals increased across all trafficking areas except organ harvesting, with a particularly large rise in the number of minors trafficked for labour exploitation.
More than 1,000 children were forced to work for slavers in 2017, compared with 473 in 2016.
Another 559 were subject to sexual exploitation, up from 359, and 119 were taken into domestic servitude.
The total number of potential child victims grew 66 per cent from 1,278 to 2,118, which Mr Kerr claimed was due to the increasing number of 'County Lines' cases coming to police attention.
The 1,384 potential victims referred for support by police forces mark the highest number on record.
The Metropolitan Police Service submitted 178 potential victims, with West Midlands police recording the most outside London at 85.
West Yorkshire Police made 80 referrals, and Essex Police made 73 – 49 of whom were children.
Dyfed-Powys Police reported just one person to the NRM.
The rise in referrals coincided with a large increase in police operations against modern slavery.
Forces carried out 568 live modern slavery operations in February this year, up from 188 in December 2015.
Officers are also benefitting from a greater understanding of this crime driven by the work of the modern slavery police transformation unit.
The unit has created the National Modern Slavery Operations Database, which for the first time has given an overview of operational activity in all 43 English and Welsh forces.
Mark Burns-Williamson, national police and crime commissioner lead for human trafficking and modern slavery, said he is "greatly encouraged" by the progress in policing's response to these crimes.
Mr Kerr said forces are now dealing with an "evolving threat".
"The criminals involved in these types of exploitation are going into online spaces, particularly adult services websites, to enable their criminality," he added.
"We are also seeing increasing crossovers between slavery and organised immigration crime outside of the UK. Often the same criminal networks are involved in transportation, and migrants themselves are vulnerable to labour and sexual exploitation during their journeys and after.
"Particularly concerning to us is the rise in young people being exploited for sexual purposes or drug trafficking."