Forces plan for civil disorder after no-deal Brexit
Police chiefs could be forced to call on the military to cope with widespread civil disorder at the country's borders in the event of a no-deal Brexit, according to a leaked report.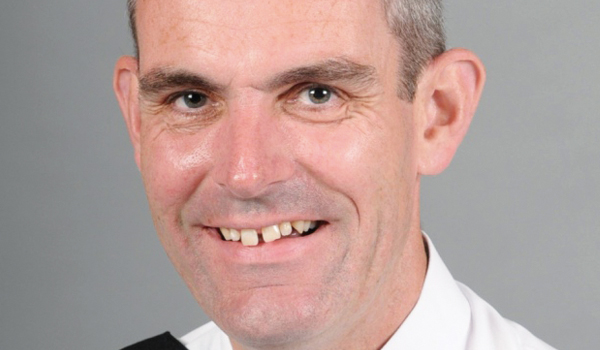 A report by the National Police Co-ordination Centre (NPCC), obtained by The Sunday Times and shared with Police Professional, outlines contingency plans in the event of 'no-deal' on March 29. 
The confidential report, which is due to be discussed at a meeting of the NPCC next week, allegedly warns that the "necessity to call on military assistance is a real possibility" in the weeks around Britain's departure from the EU. 
The report claims that "widespread leave embargoes" will be required and some forces, such as Kent, are expected unilaterally to cancel rest days and leave immediately after March 29.  
Police Professional has approached Kent Police for a statement and is awaiting a response. 
The document also warns of a rise in crime, particularly theft and robbery, as Britain suffers food and drug shortages in the event of a no-deal Brexit. 
Home Secretary Sajid Javid told BBC One's The Andrew Marr show: "I don't expect a no-deal outcome but we need to prepare for all contingencies and it's absolutely correct… I'm not going to go into what the situation may or may not be but I think it's fair to say we're preparing for all contingencies. 
"This is an unprecedented situation but most important of all we must keep focussed on the deal and get a deal delivered but at the same time every government department should prepare for all possible outcomes." 
The document also warns that Operation Stack — the queuing system for lorries waiting to cross the Channel when traffic is disrupted — will have to be "enacted in every UK port" requiring a "heavy police commitment". 
The report adds: "If Stack is introduced across the country, the disruption to the national road network will be unprecedented and overwhelming." 
The document also warns that in the event of no deal:
Police officers who are EU nationals would potentially be unable to hold a warrant card — depriving the Metropolitan police alone of 750 officers
Mobile data charges will rise, which will "directly affect policing budgets across the country"
Mutual aid — where police forces lend officers to neighbouring areas — will need to be introduced, having a "serious knock-on effect on day-to-day policing"
The disruption and civil unrest could last for three months either side of March 29 — rather than the six weeks being planned for by the government
The ability for police to deal with non-UK criminality will be "undermined" as the UK "falls out of the various treaties such as the European arrest warrant, Schengen information system and membership of Europol"
British overseas territories such as Gibraltar will "struggle" as they have "very limited resources" to deal with the "fallout".
The NPCC lead for operations, Chief Constable Charlie Hall, said: "The police are planning for all scenarios that may require a police response in the event of a no-deal Brexit. 
"At this stage, we have no intelligence to suggest there will be an increase in crime or disorder. However, we remain vigilant and will continue to assess any threats and develop plans accordingly." 
A Home Office spokesperson said: "We do not want or expect a no deal scenario and are increasingly confident that we will secure a deal with the EU. 
"However, it is the duty of any responsible government to prepare for every eventuality, including the unlikely scenario that we reach March 2019 without agreeing a deal. 
"With that in mind, we are working closely with operational partners — including the police — on contingency planning so we can ensure the safety and security of our citizens in all scenarios."