Forces' firearms facility scoops second prize in national ceremony
The quality of two forces' shared firearms training centre has been recognised with a national award.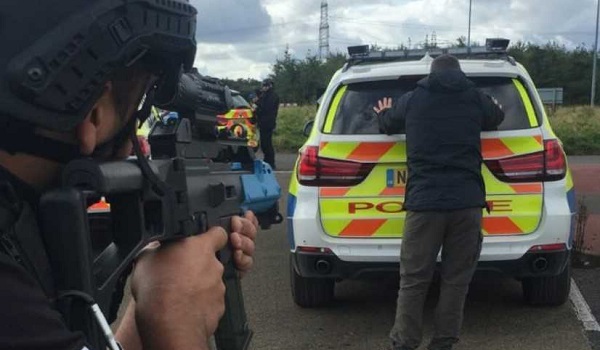 The Tactical Training Centre – jointly operated by Cleveland Police and Durham Constabulary – won second prize for 'Best Operational Project' at the 2018 Partnership Awards earlier this month at a ceremony in London.
Opened in 2001, the centre at Urlay Nook in County Durham was one of the first of its kind in the UK, offering firearms officers from both forces and others across the UK a place to hone their skills.
The facility features two indoor ranges, four classrooms, a method of entry rig, a vehicle stop-and-search area, a judgmental room and a skills house for close-quarter contact training.
The Public Private Partnership Awards recognise partnership projects from across Europe, Africa and the Middle East.
The joint training centre lost out on the gold award to Leeds City Council's Swarcliffe housing redevelopment project.
David Logan, facilities manager for the centre, said: "Although we are disappointed we didn't win gold, even to be nominated is an honour for the training centre and its two parent organisations.
"The silver award is great recognition for the training centre."