Force's custody suites rated 'very good' overall
Cheshire Constabulary's custody suites have been found to be "properly focused on the good treatment of detainees", although there was an area of concern related to the detention, treatment and questioning of suspects.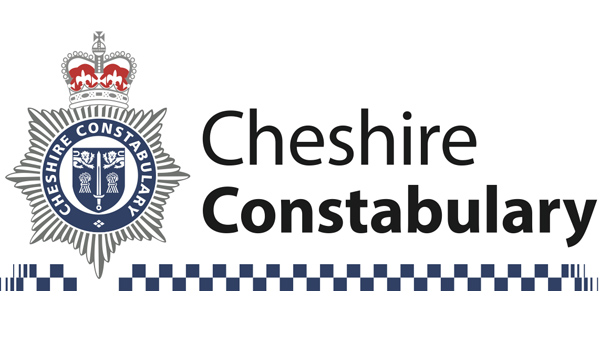 A joint inspection by Her Majesty's Inspectorate of Constabulary and Fire and Rescue Services (HMICFRS) and Her Majesty's Inspectorate of Prisons concluded that "leadership and accountability" for custody services was "good". 
Health service provision was deemed "very good", and officers and staff "engaged well with partner agencies, particularly to divert children and people experiencing mental ill-health from custody". 
It also identified a strategic focus on reducing reoffending, which inspectors said was "unusual to find in our inspections of police custody". 
The area of concern was in respect of the conduct and recording of reviews in detention, where the force did not comply with codes C and G of the Police and Criminal Evidence Act (PACE) when completing detention logs. 
Inspectors recommended that the force must ensure that it is fully compliant with the relevant PACE codes for the detention, treatment and questioning of suspects. 
The report, published on Friday (February 1) said custody records should be completed "to a consistently high standard", and information recorded on detention logs should be sufficiently detailed, with quality assurance processes to ensure that the required standards are met. 
Additionally, inspectors found that although custody staff were sufficient in numbers and well trained, the lack of visibility and oversight from custody inspectors was a weakness. 
And quality of custody records was often "insufficient" and "did not always reflect" what the inspectors saw. 
Peter Clarke, HM Chief Inspector of Prisons, and Wendy Williams, HM Inspector of Constabulary, said: "This was a very good inspection. We found that the constabulary was properly focused on the good treatment of detainees and had made progress since our last inspection in 2013.  
"Notwithstanding the many positive features, we identified one cause of concern and several areas requiring improvement, which we were confident that the force would be able to address." 
Police and crime commissioner David Keane said: "This glowing report of Cheshire's custody suites is testament to the hard work of police officers and staff who work in the units and to the dedication of volunteer Independent Custody Visitors (ICVs) who give up their free time to ensure detainees are treated with respect and have access to appropriate facilities.
"ICVs act as 'critical friends' providing me with invaluable feedback on the welfare of detainees from an independent, impartial and non-discriminatory view of all parties involved in the custody process.
"Over the last year, ICVs made a total of 150 unannounced visits to custody suites across Cheshire, offering to check on the welfare of 1,189 detainees. I am extremely grateful for their commitment and support in ensuring the standards of our custody suites remain at a good level." 
Chief Inspector Rob Dickinson said: "We are proud of the service we provide in our custody suites across Cheshire. We have a dedicated team of officers and staff who are committed to ensuring that all those who end up in custody are treated with dignity and respect, have access to everything they need and that those who are vulnerable have any additional support they may need.
"Overall, this is an extremely positive report for the force and it is encouraging to see that the efforts of all those involved in the custody process on a daily basis are recognised.
He added that work on the recommendation made and the areas for improvement is already underway. 
The unannounced inspection in September last year looked at three custody suites in Blacon, Middlewich and Runcorn, which have a combined total of 90 cells. Cheshire Constabulary's suites were last inspected in 2013. 
The force was found to have made progress from that previous inspection – seven of the 15 recommendations made had been achieved, three had been partially achieved while five had not been achieved.  
Other areas of improvement to be met before the next inspection include: sufficient supervision in suites by custody inspectors to ensure that the force's strategic objectives, policies and procedures for safe detention are safely followed and an ability to demonstrate this; governance on the use of force in custody should be improved, including "full and accurate recording of incidents" and monitoring with regular cross-reference to CCTV; and data relating to diversity should be monitored to ensure that outcomes for all detainees are fair and meet the public sector equality duty.