Forces criticised for shoplifting investigation 'thresholds'
Half of shoplifting cases are not being reported due to "frustration with police", according to a retail industry association, which blames the introduction of "arbitrary thresholds below which police no longer investigate thefts" from shops.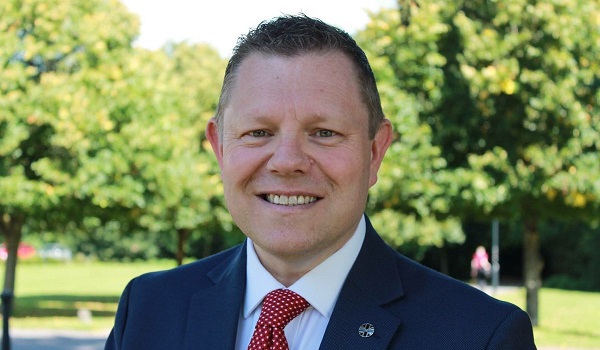 The Association of Convenience Stores (ACS) said that "the numbers of reported thefts pale in comparison to the reality of retail crime". 
The ACS estimates that in reality, the number of shoplifting incidents last year was 12 times that of incomplete police recorded data. 
It comes in response to new shoplifting figures released today (Friday, February 1) based on comparable data obtained from 25 forces by the Press Association. 
The data shows a rise of more than seven per cent in shoplifting in England and Wales in the past four years, with officers called to 78,110 shoplifting incidents in 2017, up from 72,423 in 2014. 
There has also been a year-on-year combined increase in shoplifting and pickpocketing incidents at supermarkets of 2.4 per cent, 1.9 per cent and 2.7 per cent between 2014 and 2017. 
John Apter, chair of the Police Federation of England and Wales, said the figures "mirror the increase seen in many other types of crime". 
Additionally, ten forces identified no suspect in more than half of their completed shoplifting investigations. 
And 27 forces provided incomplete figures for the period to the end of the summer of 2018, revealing 46,973 shoplifting incidents and 1,659 thefts against the person at supermarkets. 
The ACS estimates that there were 950,000 shoplifting incidents at convenience stores last year. 
There were 400,565 allegations of shoplifting offences committed at supermarkets made to police between January 2014 and the end of the summer last year. 
By force area, Home Office data for force outcomes for 2017/18 identifies figures for completed shoplifting offence investigations by police with no suspect identified. 
Leicestershire Police was the highest on 63 per cent with no suspect identified after investigation, followed by Greater Manchester Police (59 per cent), West Midlands Police (58 per cent), Thames Valley Police (57 per cent), Surrey Police (56 per cent), Nottinghamshire Police (55 per cent), Merseyside Police and Avon and Somerset Constabulary (both 54 per cent), Bedfordshire Police (53 per cent) and Hampshire Constabulary (51 per cent). 
ACS chief executive James Lowman said: "In total, we estimated over 950,000 incidents of theft in convenience stores last year. 
"In the convenience sector, more than half of thefts are now not reported due to frustration with police forces not investigating or prosecuting thieves. Some police forces have introduced arbitrary thresholds below which they no longer investigate thefts, ranging from £100 to £200.  Adopting these thresholds effectively prices small stores out of receiving any response to thefts against them, and publicising these policies encourages more theft and gives the impression of these offences being decriminalised.    
"Challenging offenders in store often leads to violent incidents which have a huge personal impact on retailers and shopworkers. Only government action can break the cycle of more theft, violence, inadequate police response and ineffective sanctions." 
Mr Apter said: "These figures mirror the increase seen in many other types of crime. And, although they may not be considered the most serious of offences, it is important those responsible are not allowed to do as they wish without the fear of being caught. 
"The reality is that officers can be tied up, sometimes for hours, dealing with shoplifters, preventing them from answering other 999 calls, which may be more urgent. It's all about priorities. 
"Ten years of the Government's austerity policies, which have seen officer numbers cut by nearly 22,000, have resulted in policing in England and Wales becoming an almost entirely reactive service. There are simply not enough officers to deal with what is being asked of them." 
He added that as forces struggle to meet emergency call demands, shoplifting incidents are increasingly likely not to be attended by officers, which he finds "quite shocking" as a police constable with 26 years of service.