Forces commit to 'go further and faster' by closer working with health and social care
Policing, health and social care organisations have signed a national agreement to work more closely in the interests of protecting the UK's most vulnerable.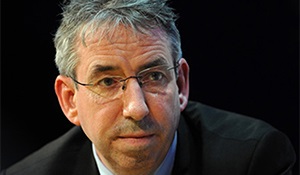 Policing, health and social care organisations have signed a national agreement to work more closely in the interests of protecting the UK's most vulnerable. The National Police Chiefs' Council (NPCC), College of Policing and NHS England are among the 12 agencies to back the consensus, committing them to collaborate on identifying and supporting at-risk people. The document also includes a joint focus on conducting earlier interventions before individuals reach a crisis point – potentially saving time and resources for all involved. An action plan is also being developed to help improve the use of data, develop evidence bases and support workforce development. Duncan Selbie, chief executive of Public Health England, said the agreement sets out the collective ambition "to go further and faster by working together in the public interest". The consensus, signed on Wednesday (February 7), commits agencies to move beyond a single service-based practice to commissioning and delivering preventative services. The organisations also pledged to improve at identifying vulnerable people, explore opportunities to share information, and ensure staff have the necessary skills to prevent crime and protect the public. The NPCC believes it will complement policing's Vision 2025 strategy, which recognised the need for collaboration with other agencies to prevent crime and protect vulnerable people. Research published by Revolving Doors last year found offenders suffer significantly worse health than the general population and are more likely to become victims of crime. It added that people in contact with the criminal justice system often have multiple complex health and social needs combined with an inclination to offend. The consensus may also save officers time, as recent reports have highlighted that frontline police are being called away to deal with health and social matters. The organisations hope that working together with mental health trusts to ensure the right referral is available will reduce required police time and improve the outcomes for the individuals involved. The agreement's objectives will be taken forward over the next few months. The full list of signatories includes: Association of Directors of Public Health; Association of Police and Crime Commissioners; Clinks; College of Policing; Faculty of Public Health; Local Government Association; Nacro; National Association for Voluntary and Community Action; NPCC; NHS England; Public Health England; and the Royal Society for Public Health. Richard Bennett, of the College of Policing, said: "The college is happy to be a signatory to the policing and health consensus being launched. "We are well aware that collaborative working can be key to improving how police, health and other partners interact with the vulnerable in our communities. "Over time we will be looking to work with partners in, and out of, policing to build an evidence base of what works that can inform the professional practice of policing in the future." A NPCC spokesperson said: "By working together and intervening early to address the common factors that bring people into contact with the police and criminal justice system and lead to poor health we can improve public safety and reduce crime."