Forces asked to explain why three in four domestic abuse cases fail
Police forces across England and Wales are being asked to immediately review why three out of every four domestic abuse cases are being closed without the perpetrator being charged.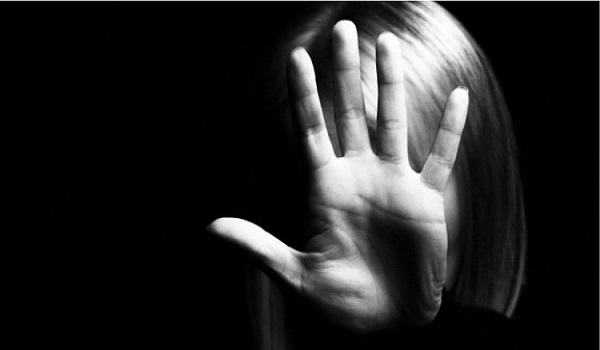 The call comes from Her Majesty's Inspectorate of Constabulary and Fire and Rescue Services (HMICFRS) following the publication today (June 23) of its latest report, Review of policing domestic abuse during the pandemic.
While forces were generally praised for the efforts they made to prevent such crimes and protect victims, the inspection said there was "huge concern" about the failure to bring more perpetrators to justice.
According to the report, in the year to March 2020, on average 54.8 per cent of cases were discontinued where a suspect had been identified but the victim no longer supported the prosecution.
One in five cases did not proceed even with the support of the victim because there were "evidential difficulties", such as a lack of evidence having being gathered to support the prosecution.
Her Majesty's Inspector of Constabulary Zoë Billingham said: "Victims of domestic abuse were at greater risk during the Covid-19 pandemic when lockdown restrictions made it even harder to escape their abusers. The police responded proactively by communicating with known victims, reaching-in to those locked down, rather than waiting for them to reach out. We saw brilliant examples of forces up and down the country using innovative new ways to keep victims safe during the pandemic. I applaud forces for this. I also want to thank frontline officers who bravely risked their own safety to attend domestic abuse incidents throughout the lockdown periods.
"The police have shown they are dedicated to protecting victims of domestic abuse, but we still have some concerns about the longer-term response. While we know that not all victims want their case to go to court – and in fact some crimes are reported by third parties – we want the police to take the right action, using the powers only they have to protect victims. It's a huge concern that on average, three in every four domestic abuse related crimes are closed by the police without the perpetrator being charged. Many forces are unable to explain the reasons why so many perpetrators are not being brought to justice. Today we are calling on all forces to immediately review why so many domestic abuse cases are being closed without any further action taken and to take steps to address this."
However, she added: "Despite these concerns, there has been a positive shift over the last few years with the police prioritising domestic abuse, and victims should not be discouraged from reporting. The police have improved their understanding, identification and recording of domestic abuse, while continuing to find new and innovative ways to support victims."
Responding to the report's findings, National Police Chiefs' Council lead for domestic abuse, Assistant Commissioner Louisa Rolfe, said: "Supporting victims of this cruel crime and bringing offenders to justice has remained a priority for police throughout the Covid-19 pandemic, and this report recognises how forces have stepped up their response to domestic abuse and have been innovative during these challenging times.
"As this reports highlights, police must continue to support victims when restrictions are fully lifted and while issues of court backlogs are addressed by our partners in the criminal justice system.
"We also accept that there is still work to be done to improve the experience and service victims receive when they report abuse. Domestic abuse cases are some of the most complex crimes that police deal with, and we've worked hard to increase victims' confidence to report. I want to reassure victims of domestic abuse who come forward that they will be listened to, treated with respect and compassion and a thorough investigation will be launched.
"We know that many people may feel scared or frightened about reporting their abusive partner and even when they do come forward can feel forced into withdrawing their allegation. We will work with victims and respect their wishes but their safety is our priority and in these cases, where possible, we will look to use body-worn video and officer's statements to bring an abuser to justice.
"Though policing alone cannot solve domestic abuse. We must work with others in education, probation, health, social care and housing to ensure support is joined up and intervention is effective.
"The police response to domestic abuse has improved over recent years and that is reflected in our greater recording standards, better training for officers and better risk assessment. That said, we are constantly learning and developing, and will carefully consider the inspectorate's findings and recommendations as we continue to get better."
David Tucker, head of crime and criminal justice at the College of Policing, said the report highlights "the extraordinary efforts and determination" shown by police officers and staff across England and Wales to prevent domestic abuse and protect victims during the Covid-19 pandemic.
He added: "It highlights that, despite the challenges of the pandemic, police forces continued to prioritise responding to domestic abuse and the focused activity they delivered was effective in helping to keep people safe.
"The College of Policing has developed many products that have helped the service improve its understanding, identification and recording of domestic abuse, while supporting continuing efforts to find new and innovative ways to protect victims, including improved video and telephone contact.
"The college has developed principles to enable forces to adopt telephone contact methods that ensure the greatest benefits to the investigation whilst also managing risks to victims.
"We know domestic abuse has a devastating impact on individuals and communities so we are maintaining strong links with stakeholders, victims' commissioners and support charities to provide a consistent coordinated response and improve the services and protection available to victims."
The Association of Police and Crime Commissioners victims lead and London Deputy Mayor for Policing and Crime Sophie Linden said: "This report recognises the positive response police forces made in supporting victims of domestic abuse during the Covid-19 pandemic.
"But it also highlights issues around court backlogs and the numbers of domestic abuse cases closed without any further action taken. HMICFRS makes a number of recommendations to reverse the trend of victims disengaging from the criminal justice process. We need police forces and the Government to drive these improvements urgently and to ensure there are the resources to sustain them."
Farah Nazeer, chief executive of Women's Aid Federation England, said: "We know that perpetrators used the pandemic and lockdown measures to heighten their abuse and control, and that many survivors and their children were trapped at home with abusers – isolated and shut off from support. Specialist domestic abuse services worked around the clock to support survivors during this extremely challenging year and, as this report shows, worked innovatively with police forces to keep women and children safe.
"But our own research with survivors during the pandemic found inconsistencies in officers' responses – including those who didn't respond quickly to reports of domestic abuse, or didn't take appropriate action to sanction the perpetrator. It is unacceptable that for every four domestic abuse crimes, three are closed with no further action for the perpetrator. Survivors continue to highlight concerns with a lack of understanding about the nature and impact of coercive control, delays and backlogs in the criminal justice system, and poor support throughout the process as key reasons that cases do not proceed. A consistent criminal justice response to survivors remains an urgent priority, particularly as lockdown measures finally lift and more women are able to reach out for help.
"Although almost all police and crime commissioners have identified domestic abuse as a priority, in reality both the understanding and the response remains inadequate. Women's Aid has worked with the College of Policing and other organisations to develop, pilot and deliver training programmes for the police force which works to improve the response given to survivors of domestic abuse."
In Scotland, figures just released by the Chief Statistician show that police recorded 62,907 incidents of domestic abuse in 2019/20, an increase of four per cent compared with the previous year. This is the fourth successive year on year increase.
Forty per cent of incidents of domestic abuse handled by Police Scotland included the recording of at least one crime or offence.
The most frequently recorded domestic abuse incident in 2019/20 was common assault, accounting for 34 per cent of all crimes and offences recorded. This was followed by breach of the peace and other related incidents, accounting for 26 per cent of crimes and offences.
The period covers the first year of the Domestic Abuse (Scotland) Act 2018, which created a new offence of domestic abuse to give more powers to police and courts to punish perpetrators of abuse and protect people at risk.
Since the Act came into force on April 1, 2019, offences recorded as domestic abuse accounted for four per cent of all crimes in 2019/20.
There were 115 incidents of domestic abuse recorded by Police Scotland per 10,000 population. At a local authority level, Dundee City (166), Clackmannanshire (152) and Glasgow City (151) had the highest incident rates.
Where gender information was recorded, around four in five incidents of domestic abuse (82 per cent) in 2019/20 had a female victim and a male accused. This was the same as the previous year.
The 26 to 30 age group had the highest incident rate for victims (272 incidents recorded per 10,000 population). The 31 to 35 year age group had the highest incident rate for the accused (257 incidents recorded per 10,000 population).
Recorded incidents of domestic abuse were higher on a Saturday or Sunday than on any other day of the week, with these two days together accounting for just over a third (34 per cent) of incidents in 2019/20.
Around nine in ten (88 per cent) of all domestic abuse incidents occurred in a home or dwelling.
Cabinet Secretary for Justice Keith Brown said: "These statistics are a stark reminder of the unacceptable levels of domestic abuse that occur in Scotland.
"A person's home should be a place of safety and we know that is not always the case and that women are disproportionately victims of domestic abuse.
"The new offence of domestic abuse has been heralded as gold-standard legislation in strengthening the law against those who undertake a course of abusive behaviour, including both physical and psychological abuse, and we have been clear that we want to see all incidents of domestic abuse reported.
"Last year we provided more than £5.75 million in additional funding for frontline services supporting women and children experiencing, or at risk of, violence or abuse, to help respond to an increase in demand during the pandemic."