Force turns down compensation bid from son of Kevin Nunes
Staffordshire Police has refused compensation to the teenage son of a murder victim whose death led to 14 officers being investigated.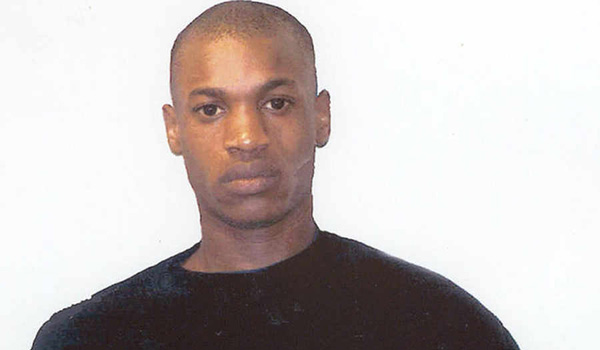 Lawyers acting for the force rejected an application from Kevin Nunes' 14-year-old son for damages over the psychological damage he claims that alleged failings in the investigation caused.
Two men whose convictions for the killing were overturned have already been awarded £200,000 in damages.
The decision comes after Merseyside Police began a review into whether the investigation into Mr Nunes' death might be re-opened.
A letter from Weightmans, Staffordshire Police's solicitor, said: "Whilst we recognise that failings by Staffordshire Police have caused the claimant and members of his family considerable upset and distress, liability is denied."
Mr Nunes was found dead in Pattingham, Staffordshire in 2002 following an alleged gangland shooting.
Five men were jailed in connection with the case in 2008 but were released on appeal four years later after serious flaws in police handling of the case were uncovered.
Two of the men – Antonio Christie and Levi Walker – were given damages totalling £200,000 after their convictions were overturned.
The claim by Mr Nunes' son was based on alleged gross misconduct by former Staffordshire Police officers, including a number of now retired chief constables.
The officers were accused of suppressing a review to ensure a protected witness would attend court.
Mr Nunes' son said their alleged failings had caused him psychological damage.
However, his application was refused as the officers in question did not intentionally fail to share evidence that led to the convictions being overturned.
Weightmans added that the Independent Police Complaints Commission had found the failure was due to neglect and bad judgment.
The case can still be pursued through the court.
Leane Williams, Mr Nunes' former partner, said she was "massively disappointed" at the result and feels as if his family have been "left out in the cold".
She added: "My son has suffered as a result of what has happened, it was not our doing, we are not to blame yet we are picking up the pieces."
A Staffordshire Police spokesperson said: "Staffordshire Police has denied liability, but as this is an ongoing legal process it would be inappropriate for us to comment further at this time.
"This is an entirely separate matter from the formal review into the murder of Kevin Nunes which is being conducted by Merseyside Police."