Force to embark on largest ever recruitment campaign
Kent Police has launched a recruitment campaign that will see an increase of more than 400 officers in the coming year.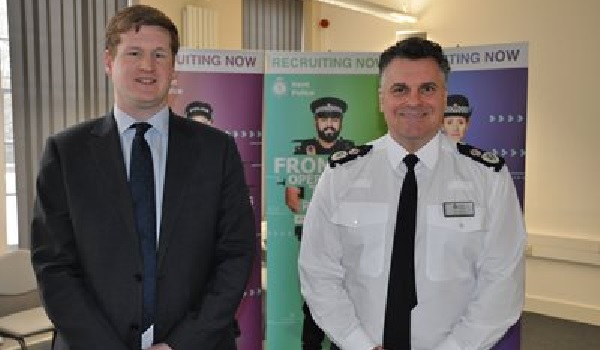 Police and crime commissioner (PCC) Matthew Scott proposed the uplift to the police and crime panel, after he gained approval to increase the 2018/19 council tax precept by the maximum amount.
The office of the PCC said the recruitment campaign – named More Than The Badge – will cost around £9 million, which will be predominately raised by the precept increase, as well as £200,000 of savings made by Mr Scott.
This will help to fund an extra 200 officers – in addition to the 240 already planned – to support local policing and more than 80 police staff will also be recruited.
Chief Constable Alan Pughsley said: "This is the biggest recruitment drive Kent Police has ever seen and I want to be clear that this isn't about replacing officers who are leaving – this is about having more officers to do more things to keep people safe.
"It is a fulfilling time to be part of the policing family and if applicants are successful, they'll be joining what Her Majesty's Inspectorate of Constabulary and Fire and Rescue Services describe as an 'outstanding' force for how it treats the public as well as its own people."
Mr Scott said: "The message I have heard loud and clear from the people of Kent is they are willing to pay a little more in council tax to boost the frontline; and the chief constable has assured me a significant number of these new recruits will go into local policing, rural policing and roads policing teams.
"Equally important are all the other roles within the Kent Police family which are vital in making us safer in Kent. From call handlers to cybercrime investigators, Kent Police is More Than the Badge.
"I encourage anyone who is passionate about their community and protecting vulnerable people to take a look at the jobs section of the Kent Police website because there is bound to be a role which suits your skills."