Force thankful jailed 'hypocrite' officers will not work in policing again
Two officers who were secretly filmed enjoying cocaine-fuelled nights together in hotel rooms have been jailed after being accused of bringing community policing into disrepute.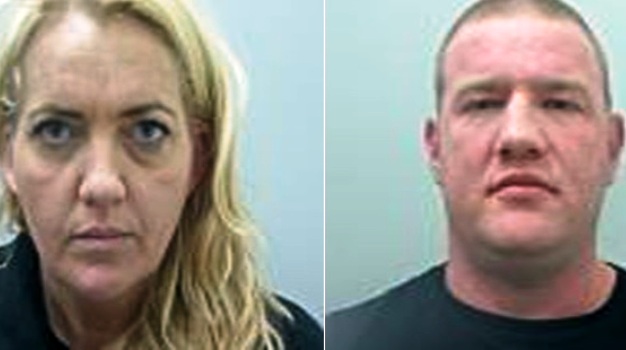 While off-duty, the duo would meet up regularly throughout 2015 until early in 2017, when Police Constable Adam Jackson would supply PC Kerry Reeve with cocaine before they both consumed it.
But unbeknown to the pair – both serving officers at the time in Great Manchester Police's (GMP) Tactical Aid Unit – they were being covertly investigated by the force's anti-corruption unit.
A series of text messages between the two about the amount of drugs they were consuming and from PC Jackson to his supplier, Daniel Wade, who referred to the officer as a "piggy pal" – exposed their criminality, Manchester Crown Court heard.
Images recovered from PC Jackson's mobile phone also showed the two officers spending the night together at Blackpool Football Club Hotel.
One photograph taken in October 2015 showed snap bags, a bank card and a bottle of Veuve Clicquot champagne on a bedroom table, while another picture taken at the same venue in November 2016 displayed a line of cocaine across PC Reeve's breast.
On February 12 last year, they were arrested as PC Jackson emerged from PC Reeve's home in Middleton, Greater Manchester, with a holdall containing cocaine, MDMA and Viagra pills.
He threw the bag back inside the house and tried to slam the front door. PC Reeve was found in the dining room, also with cocaine.
The court heard the investigation had uncovered that PC Jackson would buy the cocaine from his long-time friend Wade who would then source the drugs from dealers John Pounder and Callam Wood.
All five were sentenced on Monday (June 25) after pleading guilty to a range of drugs offences.
PC Jackson admitted possession of cocaine on at least 20 occasions and was handed an 18-month prison term.
While sentencing PC Reeve to 31 weeks in jail, Judge Michael Leeming said she had done her utmost to not accept responsibility in prepared statements to the police before she pleaded guilty last month to encouraging Jackson to obtain and supply cocaine to her on two occasions.
The court heard that PC Reeve, who had a drug habit going back five years, had previously been in an abusive relationship and had undergone extensive surgery to her face following the injuries she suffered.
Wade, 36, of Haslingden, Lancashire, was jailed for two years for offering to supply cocaine on 40 occasions; Wood, 28, of Oswaldtwistle, Lancashire, was sentenced to 41 months in jail for offences of supplying and offering to supply cocaine; and Pounder, 31, of Haslingden, received a sentence of 38 months' imprisonment for supplying and possession with intent to supply cocaine.
Both officers were suspended following their arrest and later resigned when they entered their guilty pleas.
Under new legislation, they will now be included on the College of Policing's Barred and Advisory List which stops them from working in policing and the wider areas of law enforcement in the future.
In a statement GMP Detective Insp Mark Smith said: "Their offending has had a detrimental impact on the trust of the community police."
Chief Superintendent Annette Anderson, head of GMP's Professional Standards Branch, added: "Jackson and Reeve fell way below the standards expected and were complete hypocrites carrying out their duties all the while knowing they themselves were committing criminal offences.
"Their arrogance and dishonesty is utterly unacceptable and I'm thankful neither will be able to work in policing again.
"Jackson implicated his friend Wade by asking him to source drugs for him and as a result we were also able to take three drug dealers off the streets and put them in prison."