Force settles claim over `assault by armed officers`
A retired couple and their son have been awarded damages by West Mercia Police after claiming to have been falsely arrested and injured by armed officers in their Shropshire home.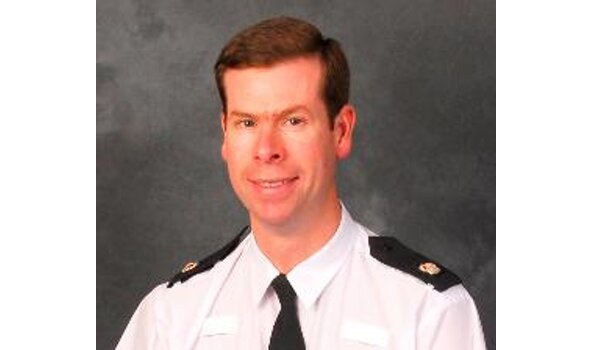 The family claims the force has now admitted to assault and battery, false imprisonment, trespass and breaches of Article 3 of the European Convention on Human Rights (prohibiting degrading treatment or punishment).
The force said it has settled the claim after receiving technical legal advice and does not accept all elements of the claim.
The incident took place in July 2014, as a result of Brian and Ghislaine Arundale, 85 and 67, and their 37-year-old son Ralph's involvement in an on-going dispute with their neighbours.
Ralph Arundale phoned the police in July 2014 after his mother received a threat from their neighbour, who later informed the police that the Arundales possessed shotguns for clay pigeon shooting.
After returning from a meal, three days later, the Arundales found three firearms officers standing on their drive. They claim the officers were invited into the house, where they explained that they were there to seize the family's shotguns.
Irwin Mitchell solicitors said Ralph Arundale and his mother were taken to hospital after the incident and then to Hereford police station. Ms Arundale had bruising to her wrists, and her son had bruising and a cut on his arm.
Police Constable Jill Richardson, one of the three police officers, claimed that Ghislaine and Ralph Arundale assaulted her by kicking and punching her.
The Arundales's lawyers said the Crown Prosecution Service did not agree to charges being brought as "there was "no anticipated breach of the peace".
A complaint to the force was dismissed after it conducted a local investigation. However, the Independent Police and Crime Commission – now the Independent Office for Police Conduct (IOPC) – upheld an appeal saying three West Mercia Police officers had a case to answer for misconduct and should face a hearing as the investigation "did not go far enough".
A misconduct meeting subsequently found the officers did not have a case to answer.
Chief Superintendent Charles Hill said: "I can confirm that West Mercia Police has agreed a legal settlement in relation to an incident arising from a neighbour dispute in Coreley, Shropshire in July 2014. We have settled the claim on the basis of technical legal advice and we do not accept all elements of the claimants' case.
"Three officers involved in the case were subject to a Misconduct Meeting where it was found there was no case to answer, although the force has taken some learning from this incident."