Force searching for identity of 'Gordon' the greeting card stalker
Avon and Somerset Constabulary has published images of letters received by the victim of a person who has harassed her for more than six years.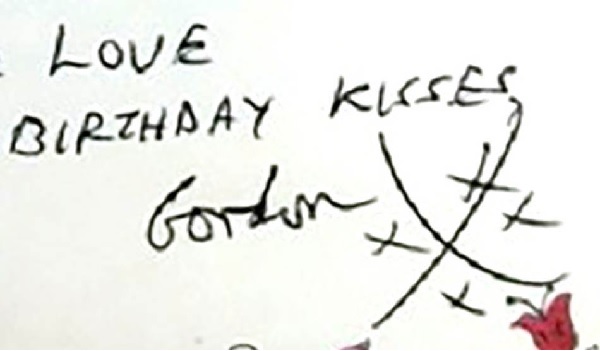 The cards are usually signed 'Gordon' or 'your stalker' and are believed to be sent from the Bristol postmark area.
The force thanked the public on Wednesday (March 14) after receiving more than 30 calls, as well as further information online regarding the offences since issuing the pictures 48 hours earlier.
At the beginning of the week, Avon and Somerset Constabulary released seven images showing samples of the handwriting and the distinctive signature in an attempt to identify the stalker.
The cards often have an animal pictured on the front – regularly cats – and are always signed with one large X with four smaller Xs around it.
Over the past two years, the messages have become "more graphic and threatening in nature", including threats of rape. Detective Constable Patrick Prescott, who is leading the investigation, appealed for those working for the postal service, or in shops that sells cards, to contact the force if they recognise the handwriting.
He added: "We've been working with a criminal profiler at the National Crime Agency to examine and risk-assess the offender's behaviour and are continuing to progress numerous lines of enquiry.
"Thorough analysis of the communications has been carried out and the possibility the offender has sent, or is sending, cards or letters with similar content to other people cannot be excluded. If you have been receiving similar correspondence, then we want to hear from you. "You may recognise one or more of the characteristics but can't believe the person you have in mind would commit offences like this. It could be a colleague, friend or even a family member. We'd ask you to please report any concerns or suspicions to help us make this stop.
"Harassment offences can cause significant distress to victims and disrupt their daily lives but we'll do all we can to make sure we investigate crimes, gather evidence and whenever possible, bring offenders to justice."
The woman who has been receiving the cards said: "This has been going on for so long – someone out there must know who it is. "Whether it's the distinctive crosses, the handwriting or the name they call themselves, if you recognise anything that could help the police, please let them know."