Force scrapping zero tolerance domestic abuse policy not a `light` decision
Police Scotland has changed its approach to domestic abuse which previously meant all alleged perpetrators were kept in custody to protect victims.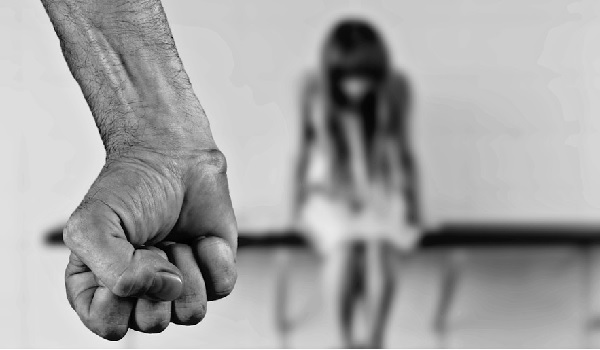 Police Scotland has changed its approach to domestic abuse which previously meant all alleged perpetrators were kept in custody to protect victims. Prior to the amendment, those accused of domestic abuse could be held until they were able to appear at a court hearing "on the next lawful day". Some were also forced to leave their family home or ordered not to approach the alleged victim. Now those who are judged to be "less of a risk" to the victim are to be released on special conditions. The change to the custody policy was made in March after the Crown Office and Procurator Fiscal Service (COPFS) and Police Scotland signed a new joint protocol, but it was not publicised. Police Scotland said scrapping the approach was not a "light" option, and confirmed that if there was any doubt about safety, the alleged perpetrator would still be held in custody until the next court date. The zero-tolerance approach was pioneered by Stephen House, the first chief constable of Police Scotland, when he led the country's biggest force, Strathclyde. He said where there was evidence of domestic abuse, the perpetrator should be arrested and taken into custody, then appear at court "on the next lawful day". Detective Superintendent Gordon McCreadie described domestic abuse as "very complex". He said: "Officers must take into account the safety of the victim and the likelihood of reoffending before a person can be released on an undertaking. "It may range from absolutely horrific crimes such as rape and sexual assault to a couple with a fractious relationship. "While no domestic abuse is acceptable, we have to have a proportionate approach. We have to have an appropriate response and that is why the joint protocol was agreed." Last year, Calum Steele, general secretary of the Scottish Police Federation, criticised the "idiocy" of the policy. Figures obtained from a Freedom of Information request revealed that between 2012/13 and 2014/15 more than 58,000 people were remanded in custody for domestic abuse. Of those, just 1,300 were released with no action taken. Mr Steele said these statistics "laid bare" the difficulties of a policy which did not allow individual officers to use their own judgment. And in 2013, Police Scotland said it was considering changing the policy after the courts were being overburdened with domestic abuse cases. At the time, the COPFS said "the use of undertakings in domestic abuse cases would only ever be introduced after a full evaluation and risk assessment had been carried out with the police and support agencies". The revelation comes after Police Scotland reported a one per cent rise in domestic abuse on the previous year. Almost four-fifths (79 per cent) of cases involved a female victim and a male perpetrator, down from 85 per cent ten years ago. Although Justice Secretary Michael Matheson claims attitudes towards the offence are changing, he said the level of offending was still "unacceptable".