Force says Jeremy Thorpe matters 'dead in the water' after discovering 1970s' witness alive
Gwent Police has no immediate plans to reopen any investigations relating to the historical Jeremy Thorpe scandal after it emerged a missing witness has been located.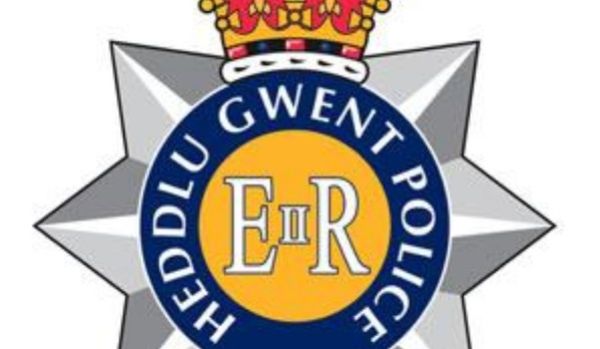 The force found itself mired in renewed interest surrounding the controversial case involving the one-time, highly-regarded politician following the ending of a critically-acclaimed three-part BBC drama on Sunday (June 3).
The Welsh force admitted it had located Andrew Newton, the man who in the 1970s was allegedly hired to kill the former Liberal leader's ex-lover Norman Scott, under the name Hann Redwin.
A statement defended the force's initial conclusion that Mr Newton was deceased, saying officers had "reasonable grounds" to assume he had died.
But it emerged over the weekend that Mr Newton has been living in the west London suburb of Chiswick, until he sold his home in the Bedford Park neighbourhood two years ago.
The force reportedly sent two officers to a property in Dorking, Surrey on Sunday to question him.
Having spoken to Mr Newton, the force said he had been unable to provide "any new evidence" and the case would not be reopened or referred to the Crown Prosecution Service (CPS).
Gwent Police also stressed that its priority to the latest enquiries centred on "reviewing the matter with sensitivity to those involved and the families of those now deceased".
In 2014, the BBC broadcast claims made by Dennis Meighan of police corruption in the original Jeremy Thorpe investigation. 
As a result of this, Avon and Somerset Constabulary asked Gwent Police to examine and investigate these claims on its behalf.
An investigation was launched under the codename Velum.
In a statement, Gwent Police said: "As Mr Redwin's [historical] evidence has already been considered by the CPS prior to this matter being closed, Gwent Police is satisfied that there is no basis to re-refer the matter to the CPS and the investigation remains closed," a force spokesperson added.
"Gwent Police would like to clarify that at no point has it reopened the original Jeremy Thorpe investigation. Operation Velum was specifically about claims made by Dennis Meighan of police corruption relating to the Thorpe inquiry.
"The two inquiries are linked but are separate investigations."
The force interviewed Mr. Meighan under caution and completed other lines of enquiry before submitting its findings to the CPS which concluded that there was insufficient evidence to support the claims made by Mr Meighan. No further action was taken and the inquiry closed.
During its investigation, Gwent Police had reasonable grounds to conclude that Mr Newton was deceased until "recent information obtained by the force indicated that this may not be correct", its statement added on Monday.
At the weekend the Observer reported that Mr Newton could have been tracked down "by a simple Google search".
His 'other' name appeared in a newspaper article in 1994 when a coroner ruled out foul play after a woman called Caroline Mayorcas fell 900ft to her death while climbing the Eiger in Switzerland with her partner, Hann Redwin.
He had also been a regular contributor up until 2015 to a magazine called Pilot for weather satellite enthusiasts.
Following a sensational trial in 1979, Mr Thorpe was acquitted along with three other defendants of conspiracy to murder Mr Scott, with whom it is claimed he had a gay relationship in the early Sixties, when it was still a criminal offence.
Mr Newton, who claimed as a prosecution witness at Mr Thorpe's Old Bailey trial that he had been paid £5,000 by a "leading Liberal supporter" as a hit-man, served two years in prison for shooting dead Mr Scott's dog Rinka during the bungled assassination attempt on Dartmoor.
The revelations follow the BBC's current dramatisation A Very English Scandal, starring Hugh Grant as Mr Thorpe. Mr Scott reportedly remains convinced of an "establishment cover-up" into his attempted murder.
Now 78, Mr Scott had previously criticised the force, claiming it had not "tried hard enough" to look for Mr Newton.
"I thought (Gwent Police) were doing something at last and soon found out that absolutely they weren't, they were continuing the cover-up as far as I can see," he told BBC Four documentary The Jeremy Thorpe Scandal.
Mr Thorpe died in 2014.