Force relaxes tattoo policy to attract 2,000 young recruits
As part of its "most ambitious police constable recruitment campaign", the Metropolitan Police Service (MPS) has confirmed it will relax its policy on visible tattoos.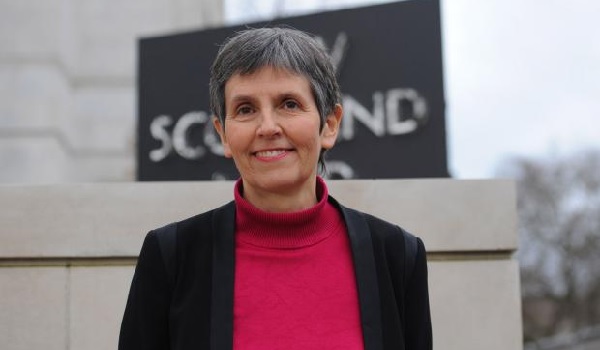 The 'Do Something Real' campaign aims to show the variety of a policing career in London, as the force seeks to recruit more than 2,000 officers.   
This is double the number that joined last year and will take the total workforce up to 30,750.  
As part of the campaign, 11 officers will be explaining why they joined the MPS over the coming months.  
Acting Sergeant Stevie Bull who featured in the campaign, said: "The Met is built by its people; we need people that are passionate, driven and ready to embrace change. I wanted to contribute to finding these people. I am proud to be a police officer."  
PC Phil Cresswell-Nash added: "I want people who are not part of the police family to actually see what a fantastic job it really is.  
"Being a police officer is far more than a policing job, it's really a vocation that embodies many other roles such as social worker, friend, coach, even therapist! 
"I love working for the Met as it's given me experiences I know other jobs certainly would not have given me." 
New features of the campaign also include a "partial relaxation" to the MPS's policy on visible tattoos, and allowing candidates to avoid upfront payments for their initial qualification.   
The force says it will now review candidates who have a visible tattoo on a case-by-case basis instead of automatically rejecting them.   
"It is understood that tattoos form part of many cultures and have become an increasingly common practice among young people," it said. 
And the MPS will now fund the Certificate of Knowledge in Policing from private colleges and has integrated the courses into the training programme so recruits can be paid as trainee officers during their course.   
Commissioner Cressida Dick said: "London deserves the best police service and we intend to attract individuals who reflect the best of London. People who are passionate about serving, protecting and working with its diverse communities. 
"Our officers come from all walks-of-life, and join for all sorts of reasons. But whatever your reason, this job can offer things you'll find nowhere else." 
Meanwhile, the Police Service of Northern Ireland is facing a tribunal case over a ban on facial hair following a review of the force's policies last year, which meant officers were required to wear respiratory protective equipment at short notice.  
This means officers must remain clean shaven while on duty to prevent the inhalation of hazardous substances at work.  
Despite this, an officer is challenging the policy at an industrial tribunal scheduled to begin in November, on the basis of sex discrimination and proportionality.  
He argues that in the six years of work in his particular division of the PSNI, he is yet to wear the relevant safety mask.