Force puts 'effective governance structures' in place for child protection, but gaps remain
Cheshire Constabulary is addressing many of the concerns raised in an inspection of its child protection services last year, inspectors have found.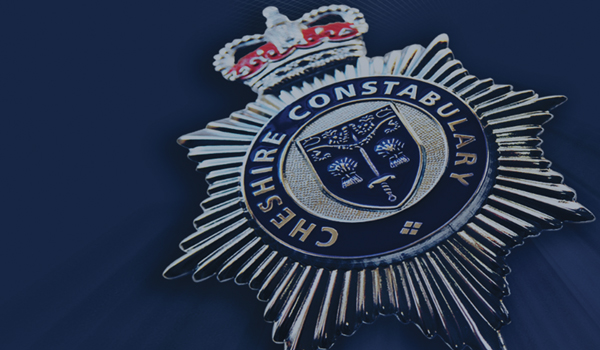 A re-inspection by HM Inspectorate of Constabulary and Fire and Rescue Services (HMICFRS) found there are now "effective governance structures" to help leaders understand and provide the right level of service, with a regularly updated action plan to check on progress being made to improve the constabulary's child protection arrangements.
"All the personnel and managers we spoke to are enthusiastic and actively seeking to develop high-quality child protection services," said HMICFRS, although "some remaining gaps" were identified on its nine recommendations made in the initial inspection.
Inspectors found there are now specialist child protection officers and other safeguarding personnel on teams for each of the three constabulary areas.
"This is appropriate because these personnel need to work closely with other agencies in the areas where children live," said HMICFRS.
The constabulary has increased the numbers of specialist safeguarding personnel and adjusted the terms of reference for some area-based teams to improve how it responds to missing child incidents. The constabulary makes sure it has enough specialist child protection officers and plans to maintain this capability.
Additionally, inspectors found there are advanced plans to increase and focus resources to reduce exploitation risk to children. The constabulary is prioritising these arrangements and has assigned senior detectives to provide accountability and leadership.
But HMICFRS said leaders need to see more detailed information about how the workforce identifies and responds to vulnerability to be sure children get the help they need to be safe.
It added: "Information about missing children's vulnerability and risks to them isn't consistently recorded on the constabulary's systems. Disappointingly we saw too many records where the ethnicity of children wasn't recorded."
Some of the constabulary's electronic record systems and databases were also found to be "inefficient".
This means personnel must duplicate the same information in various reports and formats.
"Some personnel can't readily find the information they need for risk assessments or to decide on priority activity," said HMICFRS. "Some teams create their own standalone databases to help manage information and workloads. We saw this particularly in the constabulary's records of missing child incidents."
Inspectors found the constabulary's intranet was not effectively providing guidance and advice to help non‑specialist officers.
"This is particularly the case in relation to online and digital crime where we found responders and non-specialists lacked the information they needed for better approaches to help families and children," said the inspectorate.
The learning and development team plans training modules to focus on key requirements linked to the constabulary's action plan, such as the voice of the child (VoC).
"The team also introduced innovative training based on virtual reality technology to enhance the VoC training. But more is clearly needed because we found the VoC wasn't consistently recorded," said HMICFRS.
"Leaders make changes when they understand these will improve the constabulary's approaches to reducing risk and harm. For example, missing children are now always considered to be high risk when they are reported to the force control room (FCR). It means that initial responses to missing children have improved."
Inspectors found the constabulary regularly deploys resources from its serious and organised crime unit, including the deployment of covert tactics, to help locate missing children across the country.
"However, despite changes to improve operational practice, some managers don't take responsibility to make sure the new practice is consistently in place. For example, we saw that some inspectors were still not completing their statutory duty as designated officers when children were taken into police protection," said HMICFRS.
Specialist intelligence personnel are available 24/7 to provide FCR personnel and response officers with vital information about risk, threat and vulnerability. It means risk assessments and decisions on priority are made with better information, said the inspectorate.
"Constabulary leaders understand they have a statutory responsibility to work with safeguarding partners to make sure there are effective child protection arrangements in Cheshire. This responsibility includes maintaining referral systems to get the right help for children to prevent harm and reduce vulnerability," said HMICFRS.
The constabulary prioritises child protection and organises proactive work to arrest and disrupt offenders and those who are a risk to children.
It works with its partners in each of the four local authority areas and where possible it develops pan-Cheshire policies and arrangements.
"Managers told us they are working with partners to make contextual safeguarding multi-agency arrangements more effective, but progress remains limited," said HMICFRS. "This means that constabulary leaders need to intervene and raise these areas of joint safeguarding work with the joint agency governance structures.
"These challenges or escalations should be formally recorded by the safeguarding children partnerships so that it is clear what the proposals for improvement are intended for and why they are necessary."
Leaders have escalated some matters to safeguarding partners when they recognised operational problems or poor safeguarding provision, said the inspectorate. This resulted in a review of the pan-Cheshire overnight detention protocol. The review meant that better guidance was given to custody personnel and children's social care emergency duty teams. The constabulary introduced additional scrutiny to make sure that referrals for detained children were made promptly and certificates of juvenile detention were routinely completed.
"It is clear to us that leaders are heavily invested in improving the constabulary's approach to vulnerable children and progress has been made. But this inspection has identified some remaining gaps between the constabulary's ambition and current performance," said HMICFRS.