Force launches mini cyber police pilot
The City of London Police has become the latest force to announce the launch of a mini police programme, aimed at teaching children between the ages of eight and ten about policing principles and community engagement, but also about cyber-crime prevention.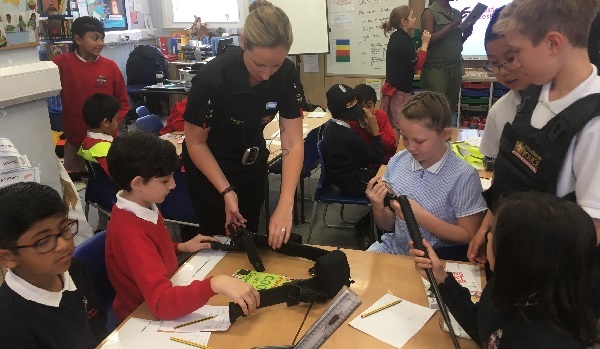 The pilot scheme will be delivered by the force's Economic Crime Directorate and Community Policing team and will run for three weeks.  
During the pilot, 19 children from St John Cass Primary School will not only learn how to protect themselves while online but also how they can share this knowledge with friends and family.  
The children, who have been issued with branded uniforms, will also learn what it means to be a police officer and the importance of working with the public to protect them from crime. 
One of the sessions will see City of London Police officers, teachers and the Mini Police give out Action Fraud's cyber-crime prevention leaflets to members of the public in and around Liverpool Street Station.  
At the end of the pilot, they will visit the City of London Police Museum to gain an insight into the history of the force. 
Temporary Commander Pete O'Doherty said: "The Mini Police project is an excellent opportunity for us to work with schools and teach children to protect themselves from cyber criminals.  
"We have designed the programme so that the children receive age appropriate messages that allow them to feel that they have learnt about policing and cyber-crime in a stimulating environment.  
"We will welcome feedback on the pilot project and will then look to secure funding to take this programme into other schools, to help spread our prevention advice to help children learn from a young age how to avoid becoming a victim." 
Similar schemes are being run in a number of other forces including Durham, Thames Valley, and Lincolnshire.