Force issues apology after officer threatens to 'fit up' suspect
The chief constable of Lancashire Constabulary has issued a public apology after one of his officers was caught on film threatening to "make something up" to arrest a young man.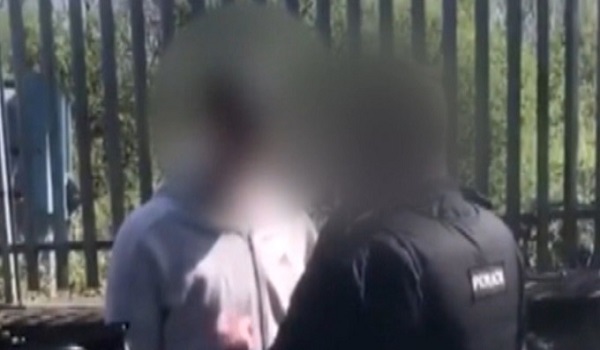 Footage of the incident, which occurred in Accrington on Friday afternoon (April 17), was shared on social media and shows the officer approaching the man and demanding his car keys for reasons that are unclear.
The man responds by telling the officer he has done nothing wrong and complains that he is being harassed. The officer replies: "Do you want me to show you the definition of harassment? Give us your details and then we'll let you go. Give me the keys. Give me the keys and sit in the car and shut up."
The man gives him the keys, and then takes a step to the side, prompting the officer to warn: "If you want to f*****g step to me and puff your chest out or something like that, then fine, I'll lock you up. We'll do that, shall we?"
The man says again that he has done nothing wrong, and the officer threatens to fabricate evidence, saying: "We'll make something up, public order, squaring up to a police officer. Shall I do that? Who are they going to believe, me or you?"
The day after the incident, Chief Constable Andy Rhodes said the officer had behaved in an unacceptable fashion and recognised that threatening to make up offences damaged public confidence in the police.
"The footage shows language and behaviour from one officer which were completely unacceptable and for this I apologise without reservation," he said.
"We recognise the impact that this behaviour will have had, both on the young man concerned, and on the hard-earned trust and confidence of the wider public, particularly the comments about making up offences. It only takes one incident like this to undo the hard work of so many.
"I want to reassure everyone that we are conducting a thorough investigation and I have referred the matter to our professional standards department. We have spoken to the man in the footage and apologised and will be speaking to him again over the coming days to keep him fully informed regarding the actions we are taking."