Force investigating preacher 'calling for armed jihad'
Greater Manchester Police (GMP) has confirmed it is analysing a recording of an imam at the Manchester Arena bomber's mosque allegedly calling for the support of armed jihadist fighters.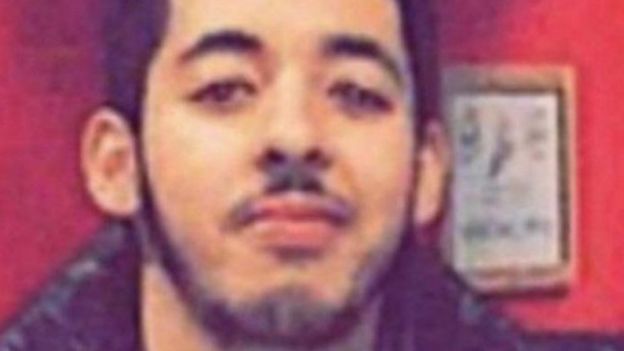 On December 16, 2016, Mustafa Graf was recorded praying for the "victory" of "our brothers and sisters right now in Aleppo and Syria and Iraq" at Didsbury Mosque in Manchester – just ten days before Salman Abedi bought a ticket to the Arianna Grande concert. 
Scholars Usama Hasan and Shaykh Regan both said the recording quite clearly calls for "armed jihad".  
Although this is the place of worship that Abedi regularly attended, it is not known if he was there at the time of the sermon.  
Mr Graf is heard saying: "We ask Allah to grant them mujahideen – our brothers and sisters right now in Aleppo and Syria and Iraq – to grant them victory.   
"Lots of brothers stayed behind unfortunately. They love Islam and Muslims but they do nothing for the support of their brothers and sisters.  
"Jihad for the sake of Allah is the source of pride and dignity for this nation." 
Trustees at Didsbury Mosque said Mustafa's prayer – made at a time of bombing in the Syrian city of Aleppo – was highlighting the plight of Syrians, adding that his use of the words "jihad" and "mujahideen" were misinterpreted.  
They have also denied a claim from the BBC, which alleges at least five men who have attended prayers at Didsbury Mosque have either travelled to Syria or have been jailed for terrorism offences.  
Ten days after Graf's sermon, Abedi bought a ticket for the Arianna Grande concert, at which he detonated a suicide bomb, killing 22 and injuring many more. 
Shortly after the May 22 attack, it emerged that Abedi's father had worked at Didsbury Mosque before leaving for Tripoli.  
Mohammed Saeed, one of the imams at the mosque, told of how Abedi would regularly attend and had once looked at him with hate when he gave a sermon criticising Islamic State in Libya. 
A spokesperson for GMP said: "We have been handed the material from the BBC following their broadcast and will now review it to establish if any criminal offences have been committed."