Force investigates ex-deputy PCC over alleged Justice Centre car park assault
A deputy police and crime commissioner who quit his post less than nine months after being appointed is under investigation following an alleged assault.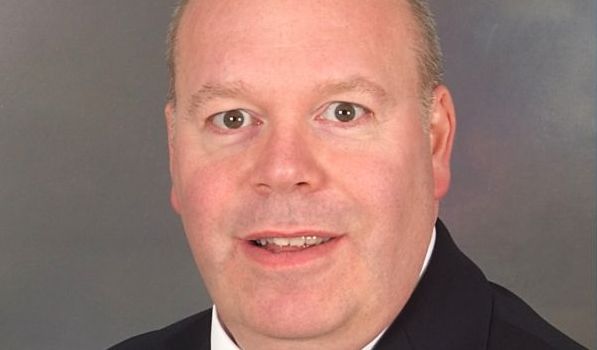 Rob Tromans stepped down as the Warwickshire PCC's second-in-command on April 4 for "personal reasons" and won a seat in last week's borough council elections in Nuneaton.
But it has since emerged he has been questioned in connection with an alleged assault on March 22 in a Nuneaton car park – yards from the Warwickshire Justice Centre that houses the town's police station, magistrates court and county court.
Councillor Tromans has not been arrested or charged for the alleged offence and he presented himself to Warwickshire Police to be interviewed.
The Office of Warwickshire PCC Philip Seccombe told Police Professional that he would not be commenting on the investigation to "ensure the independence of the police" on operational matters. 
Last Thursday (May 3), Councillor Tromans was returned as an elected member of Nuneaton and Bedworth Borough Council in the St Nicolas ward with 1,392 votes.
But it is reported that the information about the ongoing police investigation was not disclosed ahead of the election.
A statement from Staffordshire Police, which is leading the ongoing investigation to avoid any conflict of interest, said: "We were asked by Warwickshire Police to investigate a report of an assault on Thursday, March 22 in Justice Walk Car Park, in Nuneaton.
"A 49-year-old man from Nuneaton has been voluntarily interviewed as part of the investigation. As the investigation is currently ongoing, it is inappropriate for us to comment further."
Police Professional has tried to contact Councillor Tromans but, at the time of going to press, been unsuccessful.
Having been appointed as the deputy PCC in July last year – retaining his dual role as a local councillor – Mr Tromans went on to serve for nine months.
But last month, he resigned from the position, only citing "personal reasons" and declining to give any further explanation for his departure.
At the time Mr Seccombe praised Mr Tromans's contribution as deputy PCC, adding he was "sad" he was leaving.
A spokesperson for Mr Seccombe said on Thursday (May 10): "In line with legislation relating to employment, best practice and data protection laws, there is a duty on the Office of the Police and Crime Commissioner to keep certain details of the employment of current and former employees in confidence. 
"As such, the commissioner will not be making any further comment at this time, beyond the information previously released.
"In any event, the commissioner is careful to ensure the independence of the police and is not involved with operational policing matters. 
"He does not therefore comment on the status of any police investigations or allegations against any individual, as it would be inappropriate to do so."