Force improves operating model to deliver a more 'localised service'
Gloucestershire Constabulary has announced a shake-up of policing in the county to "stay connected with communities by providing a more localised service".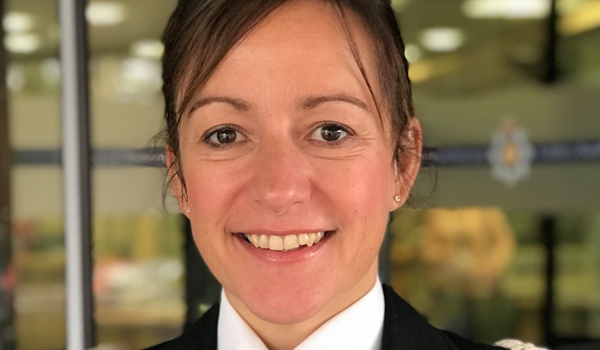 The constabulary said it is "improving its operating model" to make sure it remains at the heart of its communities and delivers its Police and Crime Plan priorities.
Among the key changes are:
Enhanced local policing teams across the county with officers who will be the first to respond and investigate crime;
More officers based in Gloucester and Cheltenham after Bamfurlong-based officers move location to become part of the enhanced local policing teams;
New superintendents for local policing areas; and
Detective supervisors in each area.
The changes began during summer when response officers covering Gloucester and Cheltenham who were based at a single site in Bamfurlong were split up and moved to more central sites in Gloucester and Cheltenham.
They are now based at the Gloucestershire Tri-Service Emergency Control building and police station in Quedgeley, Bearland, in Gloucester city centre and the police station on Lansdown Road in Cheltenham.
Over the next few months these officers and officers from the current local investigation teams will join together to form enhanced local teams in those areas and the change will be replicated across the county, in Stroud, the Forest, Cotswolds and Tewkesbury.
To implement the improvements, three superintendents began new roles last week overseeing the Local Policing Areas of Cheltenham and Tewkesbury; Cotswolds and Stroud and the Forest of Dean and Gloucester.
Assistant Chief Constable Rhiannon Kirk said: "Our response to Covid-19, which meant we had to move some of our teams out of necessity, and the Government uplift in recruits, prompted us to seize the opportunity to improve our operating model.
"The driving force has been our desire to stay connected with our communities by providing a more localised service – but one that is better equipped to meet the needs of those communities.
"Having more officers based in Gloucester and Cheltenham gets us closer to the people we serve in those areas and the design of the enhanced local policing teams will provide a more robust and consistent service from the first report of a crime.
"Providing better links between the teams and our detectives will support them to deliver higher quality local investigations and help us tackle crimes that are often of most concern to the public like burglary, which can have a devastating effect on victims.
"Overseeing all of this will be three new local superintendents, all with a wealth of experience across many departments, who will help our local teams to address the different issues faced in each of our diverse areas, develop our partnership work and ensure residents know that 'every crime matters' to us – a key priority of the police and crime commissioner's (PCC) Police and Crime Plan."
Gloucestershire PCC Martin Surl said: "Policing local communities is essential to ensure Gloucestershire remains a safe place to live. I believe that every contact counts and every crime matters – so this move to provide a more visible presence across the county is most welcome. I'm pleased to hear the constabulary is continuing its efforts to tackle volume crimes such as burglary, but I welcome feedback from the public on the realities of these changes, to ensure the level of policing they deserve is in fact what they receive."