Force goes live with 'next generation' command system
Nottinghamshire Police has completed an "ambitious project" to replace its legacy systems with a 'next generation' unified command and control solution.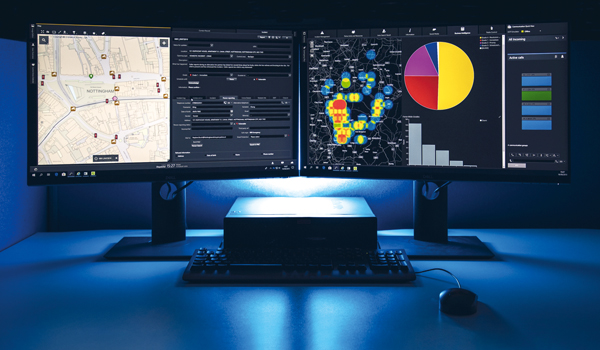 The SAFE platform from Saab replaces disparate legacy control room systems such as command and control, GIS (geographic information systems), communications and contact management with a single, modern, intuitive software application that streamlines business and operational workflow.
Nottinghamshire Police Assistant Chief Constable Steve Cooper said: "This was an ambitious project with a tight timeline. The scope was to replace all eight of our legacy systems across our live control rooms with Saab's SAFE unified solution, and also to roll out SAFE's mobile and web clients to our officers for use on patrol.
"The user-friendly solution enables us to deliver a modern and well supported service to the public and enhances frontline functionality, which has been welcomed by our officers and staff. The working relationship with Saab has been excellent and jointly we delivered the project on time and on budget."
Saab says SAFE is "tailored to the specific needs" of UK police forces.
It is designed to increase efficiency through multi-channel public contact, intelligent resource management and officer dispatch. Officers in the field can access and update incident details as well as capture and share information via their SAFE web and mobile apps.
Head of Saab UK Magnus Lewis-Olsson said: "Saab and Nottinghamshire Police commenced this ambitious project delivery in January 2019 and just 14 months later the solution is live across 120 clients in two control rooms and 80 in various front desk and back-office functions a, with 2,900 mobile and web clients used by officers across the county."
Nottinghamshire is the fourth force to roll out the SAFE platform. Cheshire Constabulary went live in 2018, Cumbria Constabulary in 2019 and West Mercia Police is scheduled to go live this year.