Force given 35 days to respond to FOI request after missing deadline
Sussex Police has breached the Freedom of Information (FOI) Act by failing to explain its claims that Crystal Palace fans were carrying "knives and knuckle dusters" at a match last year.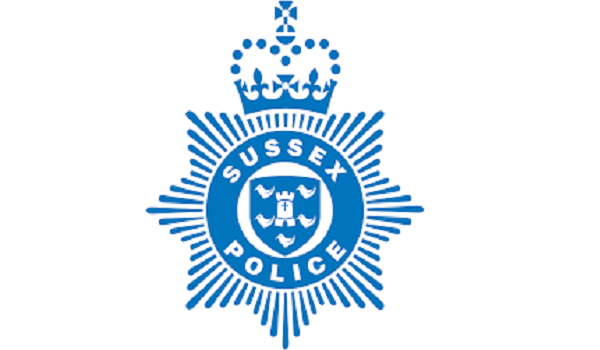 The force has allegedly refused to explain why it stated football supporters were armed during a match with Brighton and Hove Albion on November 28. 
A complainant – the fanzine for Crystal Palace, Five Years Plan – sent an FOI request asking on what grounds then Chief Inspector Simon Nelson had for tweeting that weapons were carried by Crystal Palace fans, and what communications had occurred between the force and Brighton's American Express Community Stadium.  
However, the force failed to respond to the request within 20 days.  
The ICO has said that Sussex Police must respond within 35 days with either a response to the FOI or a valid refusal note.  
Failure to do so could be treated as a contempt of court.  
After the match, Mr Nelson tweeted: "Significant number of people attempted to enter the ground with pyrotechnics, knives and knuckle-dusters, which were found following efforts to gain access through fire exit doors in the south stand." 
Five Years Plan said it wrote to the force on February 27 but was ignored. It also claims to have contacted Sussex Police on June 5 warning it would report the refusal if no response was received in seven days. 
The complainant subsequently contacted the Information Commissioner's Office (ICO) when no response was made.  
The force admitted that the claim was false in an apology which said: "It has been established that no such items were physically recovered at the stadium or in the city. We accept that this information was incorrect and the tweet published earlier today (December 7) by one of our officers was wrong." 
However, the fanzine had requested how the false information had entered the public domain.  
The match had received attention because the stadium closed the turnstiles six minutes into the game following flares being lit up in the grounds. After this no fans were permitted entry onto the ground in the interest of public safety.  
This left around 150 people left outside the stadium.  
Two stewards were taken to hospital and six supporters were arrested.  
Crystal Palace fans have additionally complained about the treatment of Sussex Police officers that evening saying that they had been "treated like cattle". 
A spokesperson for Sussex Police said: "FOI requests in relation to policing of the match were received in December last year. Sussex Police responded to these and in doing so explained that some of the information sought had already been placed in the public domain by Sussex Police in the form of press releases.
"An internal review by the force under the Act was then sought in relation to some information which we refused to supply under the Act. We regret there has been delay in completing this review.
"We fully intend to comply with the ICO Decision Notice by responding to the specific FOI applicant within the timescale required, with the outcome of that internal review. If the applicant is dissatisfied with the outcome it will be open to them to appeal to the ICO."