Force fined in 'landmark conviction' over Thomas Orchard death in custody
The Office of the Chief Constable for Devon and Cornwall Police has been sentenced after admitting failing to ensure the health and safety of a detainee.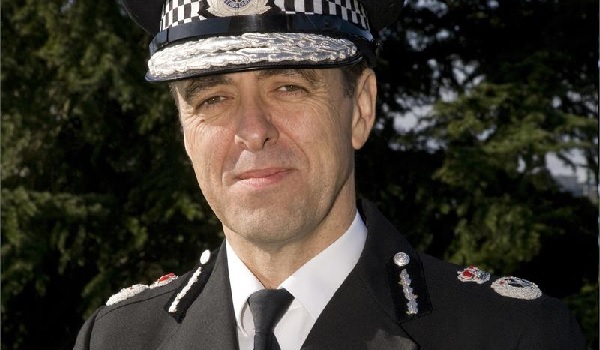 The £234,500 fine was less than ten per cent of the starting point and much less than the £6 million maximum sought by prosecutors.
Devon and Cornwall Police failed to ensure Thomas Orchard was not exposed to risks to his health and safety over its use of an Emergency Response Belt (ERB) as a spit hood.
The prosecution followed an investigation by the Independent Office for Police Conduct (IOPC) supported by the Health and Safety Executive (HSE).
A separate IOPC inquiry led to manslaughter charges being brought against a custody sergeant and two detention officers. All three were acquitted in 2017.
Investigators found 55 instances where an ERB had been used about the head of detainees in Devon and Cornwall custody in the 12 months prior to Mr Orchard's death.
On at least six of those occasions the detained person was handcuffed to the rear and was being carried.
Mr Orchard, who had paranoid schizophrenia, was arrested on October 3, 2012 after shouting at members of the public. He was taken to Heavitree police station in Exeter where he was restrained with an ERB across his face for just over five minutes.
The belt was removed and Mr Orchard was left in a cell for 12 minutes before custody staff re-entered and began resuscitation. He was taken to Royal Devon and Exeter Hospital but died one week later.
IOPC Regional Director Sarah Green said: "We immediately identified a risk in the way that the ERB was used on Mr Orchard by Devon and Cornwall Police and we wrote to all chief constables and other custody providers in November 2012, just a month after Mr Orchard's death, to share this learning and express our serious concerns. There was evidence the belt had been used in this way for a decade in Devon and Cornwall and that there was insufficient monitoring of its use.
"Our letter set out the need for policing bodies to carry out risk assessments using the ERB as a spit hood, something Devon and Cornwall Police had failed to do. Their lack of risk assessment was accompanied by inconsistency in their training on how officers should use the device.
"Chief constables and policing bodies are legally responsible for the health and safety of their officers and staff as well as any non-employees, including detainees, affected by their work. Devon and Cornwall Police's guilty plea last year on health and safety charges represented a landmark conviction, as the first ever from a police force in relation to a death in custody."
After a trial at Bristol Crown Court Judge Julian Lambert ruled that he could not be sure that use of the belt caused Mr Orchard's death.
However, he said approval for its use followed a "fundamentally flawed process".
Devon and Cornwall Police argued that ERBs had been used over 500 times during the previous ten years and no harm had come to any detainee.
Chief Constable Shaun Sawyer said: "I am grateful of the approach taken by HHJ Lambert to sentencing Devon and Cornwall Police's guilty plea to a single charge related to the Health and Safety at Work Act.
"[May 3's] sentence is clear in its judgment that the actions of Devon and Cornwall Police did not lead to the death of Thomas Orchard.
"The prosecution has suggested a much higher fine than that imposed, namely £1.5 to £6 million – with a starting point of £2.4 million. The Judge has seen fit to balance his judgment to reflect our own views on this, that fine being £234,500.
"My thoughts remain with the family of Thomas Orchard who have suffered immeasurably following Thomas' death in October 2012. My thoughts are also with colleagues who have had this matter at the forefront of their lives for six and a half years.
"Based upon my own beliefs and the importance of transparency in public life, set alongside my own experiences of the anguish of families seeking answers to questions, the evidence available to me as chief constable of Devon and Cornwall Police, I concluded that a plea of guilty to a single health and safety charge was the honest and just response on behalf of the force.
"This has always been a health and safety matter, attention to which was drawn because of the death of Thomas Orchard. Devon and Cornwall Police responded quickly to matters arising as a result and made critical changes from a very early stage in 2012."
Mr Sawyer said the court had highlighted that no recommendations had been made by the IOPC or HSE into the use of ERBs, however, the force acted proactively in response to this tragedy.
"Devon and Cornwall Police is a very different organisation six and half a years on from Thomas Orchard's death in terms of the training delivered to staff, awareness of mental health crisis and our ability to identify and manage violent, vulnerable people coming into police contact."
Mr Sawyer added: "As an organisation we have completely reviewed and radically changed the way in which we deal with those in mental health crisis. I have ensured my organisation has invested hugely in this area and continues to evolve best practice.
"Devon and Cornwall Police was one of the first police forces in the country to roll out and deliver training on Acute Behavioural Disorders in 2017. All new police officers, special constables and custody staff receive this training and also a safety officer briefing.
"Through initiatives like the street triage project and street interaction training, we are much more effective at responding to, recognising and directly addressing vulnerability in our communities.
"We will never be complacent and progress must continue, as should a change in the way in which society in general views mental health and vulnerability.
"Health and safety is a core value within Devon and Cornwall Police and at the heart of so many areas of our business. The court heard the force has had until this point an exemplary health and safety record."
Ms Green maintained that there is also a need for the actions of some individual officers involved in the detention and restraint of Mr Orchard prior to his death to be considered by a misconduct hearing panel.
Arrangements are being made for hearings to be held into the actions of six officers and members of staff.