Force failed to identify mental health issues in man who went on to murder new father
An inquest jury has criticised the Metropolitan Police Service (MPS) for a series of failings that led to a senior lecturer's death.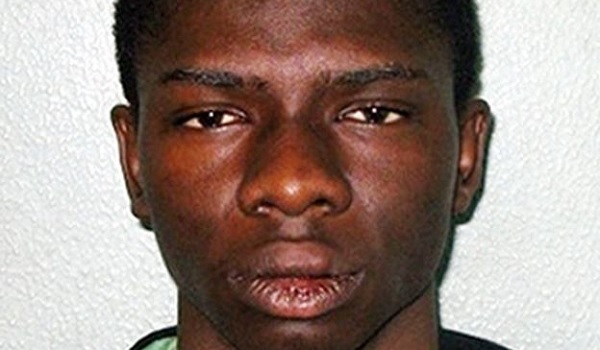 Dr Jeroen Ensink, 41, was killed by Femi Nandap in 2015, just yards from his home in Islington, north London.
Returning a narrative verdict of unlawful killing, the jury highlighted inadequacies and failures by MPS officers who had arrested the 23-year-old Nigerian student for possession of a knife seven months before he stabbed Dr Ensink.
The MPS said it has learnt from this incident and has since brought in changes to improve how information is captured on vulnerable adults.
The inquest, held at St Pancras Coroner's Court, had been delayed after the force launched an investigation into the conduct of eight officers, but it found "no misconduct matters" in December 2017.
On December 29, 2015, Dr Ensink died of shock and haemorrhage, as well as multiple wounds to the chest and back, after Nandap stabbed him as he left his home to post cards announcing the birth of his daughter.
Nandap had been arrested and bailed seven months prior, in May 2015, after assaulting an officer and being found in possession of a knife, but charges were dropped just six days before he killed Dr Ensink.
Although the Crown Prosecution Service admitted the decision to drop the charges was wrong, it said that, as Nandap would have been on bail, it would not have prevented him from being in the street and armed with a knife on December 29.
However, officers did fail to create a Merlin report – the system used by the MPS to flag vulnerable adults to the relevant support agencies – and the jury found that the handover of information between officers was "unsatisfactory".
Nandap's sister had also warned the force that her brother was suffering from hallucinations, depression and paranoia, but a custody sergeant failed to properly record these details on the Police National Computer as the system was "not adequately set up" to do so.
This meant that the doctor who carried out a fitness for interview examination was denied information, and if it had been available to him then an in-depth assessment may have revealed mental health problems, the jury found.
Superintendent Nick Davies, from the Central North Command Unit, said: "The murder of Dr Ensink at the hands of Femi Timchang Nandap was a tragedy and our thoughts and sympathies remain with his family and friends at this very difficult time.
"The jury today has made a number of comments about previous police contact with Nandap and we will look in detail at the issues they have raised before responding to any recommendations the coroner may make.
"Following Dr Ensink's death, we carried out an internal investigation which highlighted that following Nandap's arrest on May 22, 2015, during which he was extremely violent and assaulted police, officers should have completed a Merlin report.
"We have already taken this learning on board and brought in changes to improve how we capture information on Merlin, supported by more training for our officers. We are constantly reviewing our processes and refining our policies to ensure we provide the best possible service to Londoners and where we could have done things better we will learn from those cases and make changes. We will examine this verdict to see if there is more we need to do."