Force discharges all recommendations made in call handling review
Police Scotland has been praised by Her Majesty's Inspectorate of Constabulary in Scotland (HMICS) for its commitment to "ensure call handling is effective and robust".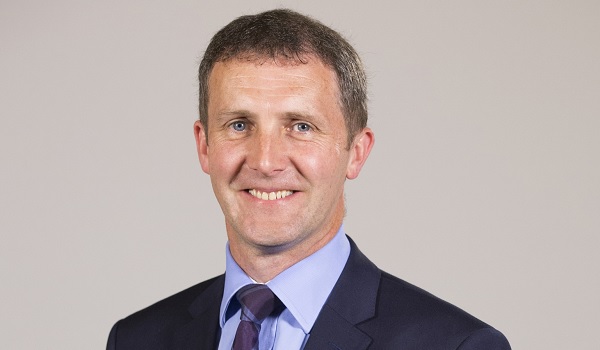 At the request of Justice Secretary Michael Matheson, HMICS has been providing ongoing scrutiny of the force's C3 response model over the last two years.
Last January, an update report revealed several key milestones had been reached and only two of the 30 recommendations made in the 2015 Assurance Review were still open.
The latest report – published on Tuesday (May 22) – shows all the recommendations are now closed and "considerable priority and effort" has been made to continue progression.
For the first time, Police Scotland now has a single national command and control system in place enabling oversight of all incidents across Scotland from any of its three area control rooms, which has allowed for more "effective management of national incidents".
Following the successful transitions of Aberdeen and Inverness emergency call centres to the National Virtual Service Centre and the Dundee Regional Control Room, there has been ongoing improvements in communication and engagement, and as a result staff confidence and morale has improved.
The force has also secured a capital investment of £2.5 million in 2018/19 and £1.3 million the following year for a new national digital integrated communication control system – a recommendation highlighted in last year's inspection.
Mr Matheson said: "Every minute of every day police staff make vital decisions that safeguard the vulnerable. Following HM Inspectorate's detailed review and recommendations, Police Scotland has undertaken far-reaching work to ensure call handling is effective and robust.
"As a result, Scotland now has an approach that will allow the public to experience the full benefits that come with a single, unified police service.
"There is no room for complacency – and the reality is that call handling is a human activity and on rare occasions mistakes can and will occur. What is essential is that the risks are minimised and the impact of any such events is mitigated.
"Based on this independent assessment we can be confident police call handlers are well placed to support communities. I look forward to seeing how the service will continue to improve, and that is what we expect of Police Scotland going forward."
Despite the thoroughly positive report, HMICS set out a further eight recommendations for Police Scotland to consider, including developing a route map for ICT development and investment in C3 systems as soon as possible.
It also suggested developing a cohesive approach to reducing failure demand and ensuring C3 performance is reflected in the national performance framework.
Assistant Chief Constable Nelson Telfer said: "I welcome this positive report from HMICS which acknowledges the ways in which we have strengthened our call handling system.
"I am particularly pleased that HMICS has recognised improvements in our call answering performance and in morale and confidence among staff.
"The integration of legacy service centres and Area Control Rooms has increased capacity and resilience, allowing us to deal with calls more effectively and reducing waiting times for the public.
"For the first time since the creation of Police Scotland, the whole country is covered by a single police command and control system, enabling a more effective response to critical and major incidents.
"HMICS has made a number of recommendations and detailed work is already under way in a number of these areas."