Force deputy reverses leave decision amid `uncertainty` and chief constable investigations
The man widely tipped to be Police Scotland`s next top officer has shelved his plans to retire while allegations of gross misconduct against the chief constable are investigated.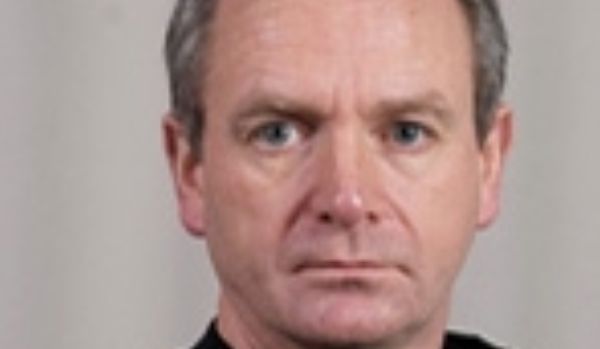 The man widely tipped to be Police Scotland`s next top officer has shelved his plans to retire while allegations of gross misconduct against the chief constable are investigated. Deputy Chief Constable Designate Iain Livingstone had already announced his intention to leave the force in the autumn – but now intends to stay in post "for the foreseeable future". Amid the "uncertainty and challenges" facing the single national force, he said he considers it his duty to remain in service. Mr Livingstone, the most senior of the service`s three deputy chief constables, is taking over leadership of Police Scotland until further notice. Chief constable Phil Gormley has been granted "special leave" while two allegations are investigated. The Police Investigations and Review Commissioner (PIRC) confirmed on Friday (September 8) it was investigating a second allegation of gross misconduct by Mr Gormley, in addition to one announced in July. Mr Livingstone has written to the chair of the Scottish Police Authority and the Justice Secretary Michael Matheson to confirm he will remain in the post. He said: "Having discussed the matter at length with my wife, family and others, I intend to continue in post for the foreseeable future. "Given the uncertainty and challenges currently facing Police Scotland, I consider it my duty to remain in service. "My focus now will be on ensuring that we continue to deliver day-to-day policing services to the people of Scotland and on providing the leadership and assurance that is needed at this time. "We have a strong and resilient command team in place and we have thousands of dedicated and hard-working police officers and staff who remain committed to providing an excellent service to the people of Scotland." Mr Gormley said the latest complaint was raised by a member of the Force Executive, Police Scotland`s senior management team. Both complaints were referred to PIRC following a preliminary assessment by the Scottish Police Authority, the force`s oversight body. The chief constable, who denies both allegations, faced calls to temporarily stand aside when the initial complaint was revealed but remained in post until the second accusation emerged. He says he intends to return to the force in the future. He said in a statement: "I have been notified by the SPA of a complaint made against me. This complaint originates from a member of the Force Executive. "In the interests of the office of chief constable and the broader interests of Police Scotland, I have sought and been granted special leave to enable this matter to be properly assessed. "I deny and reject the allegations and will co-operate with the SPA`s assessment and procedures. It is my intention to resume my full duties when this matter has been resolved." No information was given regarding the nature either of complaint, but the first one is understood to refer to a junior officer and allegations of claims of bullying. The SPA confirmed it had agreed to Mr Gormley`s request for a temporary leave of absence and said this will be kept under review on a four-weekly basis. PIRC said once each investigation is concluded it will submit a report to the SPA on whether the allegations should be referred to a misconduct hearing. Before stepping aside, Mr Gormley, sworn in only 21 months ago as head of Police Scotland, indicated he was "co-operating fully" with the PIRC – stressing that he remained "focused" on leading the force and "continuing to serve and protect the people of this country". Mr Gormley has held five senior positions since 2010. In March 2010, he moved from deputy chief constable of West Midlands Police to chief constable of Norfolk Constabulary. In May 2013, he was appointed deputy director of the newly-created National Crime Agency before winning the selection process, in December 2015, to be the second chief constable of Police Scotland since its establishment. His contract with Police Scotland is due to end in December 2018 with an option to extend.