Force denies 'encouraging' paedophile hunter group as judge prohibits trio from helping investigations
A judge has banned three members of a self-styled paedophile hunting group from further activities following claims they were "helping police to bring offenders" before the courts.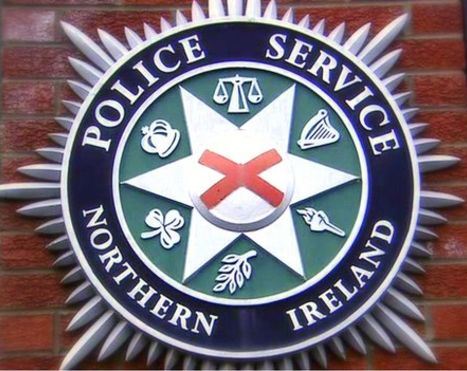 Three men appeared at Belfast Magistrates' Court accused of targeting suspected sex offenders and trying to menace an investigative journalist.
District Judge Fiona Bagnall imposed prohibitions on George Keenan, 34, Richard Curtis, 32, and Tim Heron, 28, as they were bailed on 56 assault, false imprisonment and attempted intimidation charges.
They were before the magistrates in connection with an incident involving BBC reporter Kevin Magee earlier this month.
Mr Magee was allegedly confronted by a group at a coffee shop on Botanic Avenue in the south of the city on February 6.
Footage of the encounter showed the journalist, who was making a news report on the activities of paedophile hunter groups operating in Northern Ireland, then being followed outside as he made his way to a car.
During the hearing it was claimed that the Police Service of Northern Ireland (PSNI) had supplied group members with a "paedophile hunting manual" that included a 19-point plan on how to achieve best evidence.
An investigating detective sergeant insisted however: "We would never encourage any group or individuals to confront and put themselves in danger, or unlawfully imprison individuals."
However, Mark Farrell, defence counsel for Mr Curtis, claimed that he had been encouraged to secure evidence.
He said: "My client… believed that he acted in the public interest at all times and he was helping police to bring offenders before the courts."
In an interview with Police Professional earlier this month, the PSNI denied the 'evidence checklist' in question was intended as guidance for future activity.
Last December the force wrote to Predator Catchers NI requesting evidence from incidents the group had been involved in.
The letter also clarified what officers would need to include in evidence submitted to the Public Prosecution Service for Northern Ireland (PPS) – although the PSNI claimed this was "not provided as any form of guidance".
The group, which organises vigilante 'stings' to catch alleged child sex offenders, has claimed it regularly works with police in investigations.
The PSNI said it would "strongly advise against" the work of paedophile hunting groups and asked them to supply evidence rather than taking action into their own hands.
At least 75 paedophile hunting groups are thought to be operating across the province.
In court, the three men are jointly charged with disorderly behaviour and attempting by force, threat or menace to cause Mr Magee from refraining to broadcast a television interview. Mr Keenan and Mr Heron are accused of obstruction during the same incident.
A series of further charges were put to all three men in connection with alleged meetings with named individuals at a number of locations in Northern Ireland.
They included counts of false imprisonment, attempting to cause suspects to leave place of occupation and common assault.
A Public Prosecution Service for Northern Ireland lawyer confirmed bail was agreed for each of them on condition that they comply with a series of restrictions. Those included:
• Desisting with activities associated with paedophile hunter groups;
• Having no role whatsoever in identifying or confronting those suspected of online sexual offences;
• No contact with anyone associated with the groups or people previously confronted about alleged sexual offending;
• A ban on using online social media platforms, websites or instructing others to use them on their behalf;
• No access to any site containing public records or the electoral role;
• No contact with their co-accused or any witnesses in the case; and
• Abide by curfew and police reporting conditions.
Granting bail to all three accused, District Judge Bagnall adjourned the case until April 17.?