Force defends decision to release paranoid schizophrenic on day of triple murder
Devon and Cornwall Police has defended its decision to twice arrest and release a man suffering from serious mental health issues who went on to brutally murder three people just a few hours later.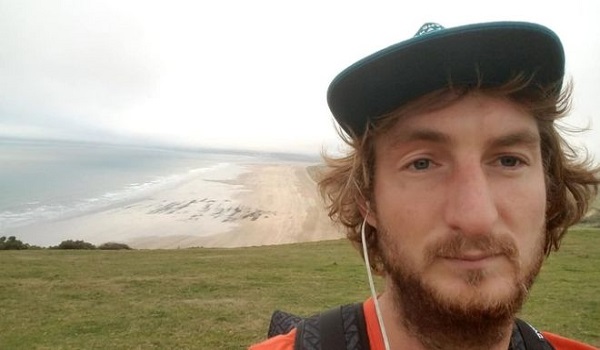 Paranoid schizophrenic Alexander Lewis-Ranwell was today (December 2) acquitted of three counts of murder by reason of insanity. The 28-year-old has been issued with a hospital restriction order.
Lewis-Ranwell was first arrested in Combe Martin, North Devon on February 8 this year and charged with criminal damage and burglary. He was bailed to appear at Barnstaple Magistrates Court on February 22.
The following day he was arrested again in Goodleigh, North Devon on suspicion of causing grievous bodily harm with intent and released on police bail with conditions on Sunday February 10.
That same day, while suffering from delusions about saving young girls from a paedophile ring, he attacked Anthony Payne, 80, with a hammer before bludgeoning to death with a shovel 84-year-old twins Dick and Roger Carter.
The killings took place at two houses just a mile-and-half away from each other in Exeter and only three hours apart.
On the morning of February 11, Lewis-Ranwell was arrested in Exeter city centre on suspicion of causing grievous bodily harm. While in custody he was detained by Approved Mental Health Professionals under Section 2 of the Mental Health Act and taken to The Juniper Ward at Wonford House Hospital, Exeter.
Police were called to the home of Anthony Payne that same afternoon and discovered the bodies of the Carter twins the following day.
The deaths were formally linked and at around 11.30pm on February 12, Alexander Lewis-Ranwell was arrested at Wonford House Hospital, Exeter, on suspicion of murder. He remained in police custody at Heavitree Road Police Station until February 15, when he was charged with the murders of the three men.
Head of Major Crime at Devon and Cornwall Police, Detective Superintendent Mike West, said: "During his time in custody, prior to the deaths, the defendant had a number of interactions with five different health care professionals who were involved in providing guidance and professional assessment. As a result it was agreed that he was fit to be detained and interviewed and indeed confirmed that he did not need a full Mental Health Act assessment.
"We fully accept our responsibilities to look after those detained in our custody units, however it is unreasonable to suggest that police officers or staff, in these circumstances, should have over-ridden decisions made by those who are trained, qualified and skilled in health care.
"A trial based on insanity is a rare procedure and the court has heard medical evidence from three independent experts who have assessed Lewis-Ranwell over many months whilst on remand and who could not come together to a single view but concluded that he was suffering from a severe mental illness at the time of the events in February. This shows how complex and dynamic this case has been."
In a more detailed account of the events leading up to the murders, the force said that on February 9, the duty custody inspector noted concerns about Lewis-Ranwell, and an NHS Liaison and Diversion mental health practitioner was called, who conducted an assessment over the telephone and recommended he be assessed by the emergency duty team.
The team requested Lewis-Ranwell be seen by a mental health professional, but a Liaison and Diversion nurse was unable to attend until the following day and so recommended that an alternative option was to ask the forensic medical examiner to attend.
The police then arranged for an assessment to be carried out by the duty forensic medical examiner – a qualified doctor. He said he observed no evidence of acute mental health illness warranting a hospital admission. A Custody Pre-release Plan was drawn up and, on February 10, paperwork was provided to Lewis-Ranwell to enable him to access Liaison and Diversion services after his release. The force said it could not have delayed his release any longer as to have done so would have been unjustified and unnecessary based on the medical advice and custody time limits.
Superintendent Matt Lawler, Local Policing Commander for Exeter, East and Mid Devon said: "These unprecedented events caused understandable shock, not only for the local community, but throughout the force area.
"For weeks after these awful crimes, we drafted in officers and PCSOs (police community support officers) from across the force, not just for the crime scenes, cordons, and investigation, but to also provide additional support to those affected.
"An important part of the wider partnership response were visits to homes where we felt people, particularly the elderly, might appreciate additional reassurance.
"We have been conscious of the longer-term impacts resulting from this case. We have invested in a PCSO who is now dedicated to engaging with the elderly across the city. The wider neighbourhood policing team continue, some nine months later, to work closely with our hugely supportive city and county councillors, together with voluntary partners such as church groups and Age UK, to continue that support.
"Whilst affected neighbours and our wider elderly community may feel vulnerable at times, they have also shown us how remarkably resilient they can be. We will continue to have an increased visible police presence across the city in the coming weeks to provide reassurance and support."