Football-related arrests drop as Covid-19 restrictions keep fans away
Covid-19 restrictions saw the number of football-related arrests fall from 1,089 to 116 during the 2020/21 season, while the number of new banning orders being issued went down from 360 to 208.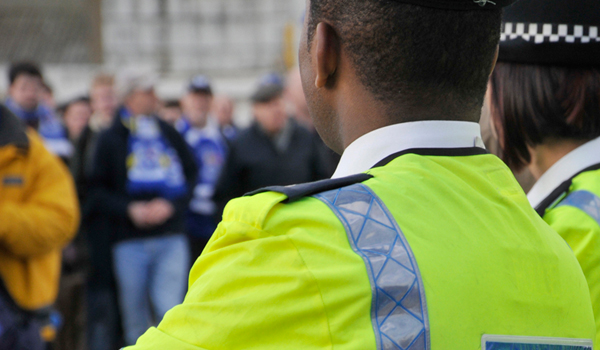 A further 24 arrests were made by British Transport Police involving fans on the rail network
The Home Office figures said that all 2,978 scheduled matches of the 2020/21 season were played but, because of the Covid-19 pandemic, 93 per cent were played without fans while the other seven per cent were played at various reduced capacities, down by as much as 50 per cent in some cases.
That meant figures on football banning orders, arrests and reported incidents will have been affected by changes in the way spectators were able to view and attend matches, said the Home Office.
Ninety arrests were made during England's Euro 2020 tournament matches at Wembley this summer, including 39 during the final against Italy, which was marred by violence outside and inside the stadium as fans without tickets fought with stewards and police as they attempted to force their way into the stadium.
A further 28 arrests were made at the match against Scotland and 18 against Denmark.
The most common football-related offence types during the 2020/21 season were violent disorder (36 per cent), public disorder (34 per cent) and alcohol offences and/or driving under influence of drugs (11 per cent), which was broadly similar to the previous season said the Home Office.
Nearly two-thirds (73) of the 116 arrests in the 2020/21 season occurred outside the football ground, which compares with under half of arrests in the previous season.
Pyrotechnics was the most reported incident during the 212 football matches played with spectators – 38 of the 79 reports made. There were 27 reports of 'other incidents' in the stadium and 24 of public order or anti-social behaviour incidents involving youth supporters.
In terms of online incidents, the Home Office said that along with stakeholders, it is "currently exploring how best to capture and report on all online abuse and hate crime connected to football".
It added: "These are recorded through a number of different streams, and it is not currently possible to fully capture and report on them alongside figures on hate crime reported at specific matches."
The figures show hate crime incidents were reported in relation to four matches.