Football arrests and banning orders decrease
The number of football-related arrests and banning orders in England and Wales were down by six per cent in the past season according to a Home Office report released today (November 15).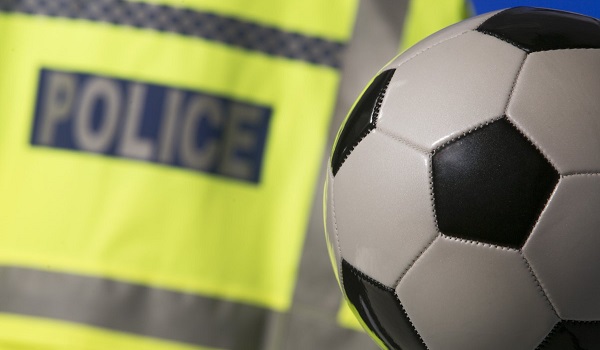 There were 1,542 arrests made during the 2017/18 football season – excluding those made by British Transport Police (BTP) – down from 1,638 in the previous season, with more than half (54 per cent) made inside football stadiums  
This equates to 3.5 arrests per 100,000 supporters, with League Two having the highest arrest rate of 8.6 per 100,000. European club competitions had the lowest rate at 1.2 arrests per 100,000 attendees. 
BTP figures are compiled separately and it recorded 121 football-related arrests in the 2017/18 season at both English and WeIsh domestic football matches and national team fixtures, a fall of 15 per cent on the previous year. 
Thirty-six per cent of total arrests were made for public disorder offences, 20 per cent for violent disorder and 12 per cent for pitch incursion – the first time it has featured among the top three of football-related offences – although alcohol-related football arrests were down 38 per cent on the previous year. 
More than half of arrests were made at away games, excluding those made when national teams were playing. 
The clubs with the highest number of arrests were Birmingham City (95), Sheffield United (62), Sunderland (60), Portsmouth (59) and Aston Villa with 48 arrests. 
Aa at August 1 this year, 1,822 football banning orders were in force, down from 1,929 in the year to August 7, 2017.  
Of those banning orders, 460 were issued in the past season, down from 517 in the previous one, a drop of 11 per cent. This continues a steady fall since 2011, with the number of banning orders falling by 43 per cent over the past seven seasons.  
The figures were compiled from statistics submitted by the 43 police forces and BTP.