Five-year sentence for man who slashed police officer's throat
A man who slashed the throat of a police officer while he was attempting to make an arrest has been jailed for five years.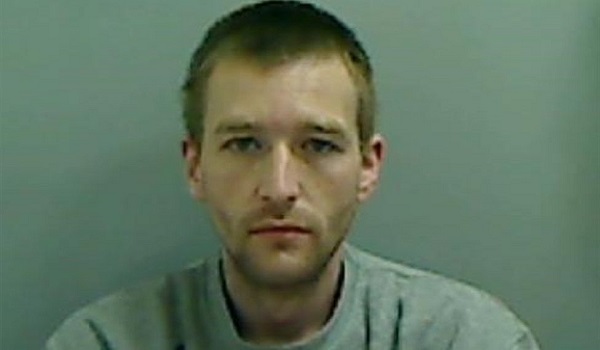 The Cleveland Police officer was attacked by two men as he intervened in what he thought was a drug deal on Athol Street, Middlesbrough, on June 19 last year. He was then pinned down and had his throat cut with a knife by 31-year-old Aaron Gray.
Gray fled from the area and an urgent manhunt got underway, with the suspect being arrested in Newcastle on the morning of June 23. He was charged that night with assault occasioning actual bodily harm, and with possession of an offensive weapon.
Gray initially pleaded not guilty and was remanded to appear at Teesside Crown Court earlier this week where he pleaded guilty and was sentenced today (January 13).
Cleveland Police's head of crime John Bent said: "Our officers and staff work tirelessly to keep our communities safe – often in very challenging circumstances – and any form of assault against them will simply never ever be tolerated.
"The officer received immediate and ongoing welfare and wellbeing support from the force and thankfully he has made a full recovery from what must have been a very traumatic experience. Gray has already spent months on remand and he will now spend a further lengthy period in prison where he will have time to reflect on his actions and their consequences."
Although a further statement from Cleveland Police said the force "welcomed" the sentence, there has been a outcry on social media that Gray did not receive greater punishment.
Asked whether he would be challenging the outcome, Cleveland police and crime commissioner Steve Turner admitted he was "unhappy" about the length of sentence but added that he would need to "understand what he was charged with and what the judge said in sentencing before looking at the best course of action".
Under current sentencing guidelines, the maximum prison term for assault occasioning actual bodily harm is five years while possession of an offensive weapon carries a maximum term of four years.