Five officers exonerated for second time over Jordon Begley death 
A second inquiry into the death of Jordon Begley has concluded that of six officers investigated one may have breached professional standards in relation to their use of force.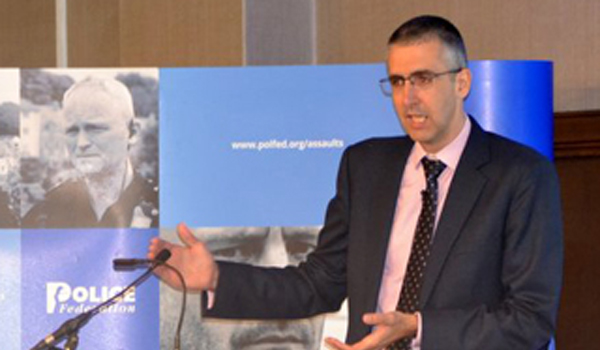 Jordan Begley died in 2013 after being Tasered in his house by Greater Manchester Police (GMP) officers.  
The then Independent Police Complaints Commission (IPCC, now Independent Office for Police Conduct (IOPC)) investigated the events that led to his death and found that there was no case to answer for any officer involved. However, an inquest concluded that the use of force and Taser did contribute to Mr Begley's death. 
The IPCC applied for a judicial review to overturn its original investigation report – the High Court subsequently ordered a reinvestigation in 2016. 
The IOPC met with Mr Begley's mother today (June 14) to inform her that of the six officers investigated, five did not have a case to answer.  
IOPC Deputy Director General Ian Todd said: "Today I met with Jordon's mother Dorothy to provide her with an update on our reinvestigation which we recently completed. 
"We have reviewed all of the evidence from the original case and assessed this evidence against that given during the inquest. The reinvestigation was completed by a team with no previous involvement in the original investigation. 
"We examined the actions of six Greater Manchester Police officers and my view is that one former officer may have breached the professional standards of behaviour in relation to their use of force. We have shared our provisional findings with the force and will wait for their response and any other outstanding matters, before we publish our report. 
"Our thoughts remain with Dorothy and her family." 
GMP said restrictions on five of the officers have been lifted and one officer has resigned. 
Meanwhile, Greater Manchester Police Federation (GMPF) criticised the IOPC for the length of time – five years – it took to reach a conclusion. 
GMPF Chairman Stu Berry said: "The recommendations of the Jordan Begley investigation – into what was a fast moving and dynamic police incident in July 2013 – were released by the IOPC earlier today. 
"This outcome is welcomed by both the officers and the Police Federation, but the timescale is indicative of how the IOPC clearly needs more than just a name change. It needs reform and to considerably improve its working practices. 
"The 2018 World Cup is upon us. To put this investigation into some perspective, it began well before the previous tournament…. Unfortunately, this highlights the length of time it has taken to reach these conclusions. 
"Disappointingly there are many more similar cases around the country. 
"The IOPC has to appreciate the impact these ridiculously long investigations have on police officers, their families and the communities we serve. The Federation is keen to work with them to facilitate the changes that are much needed."