Five men remain in custody for 'vile' Grenfell effigy video
Five men have been arrested on suspicion of a public order offence after a video was posted online showing an effigy of Grenfell Tower being burnt.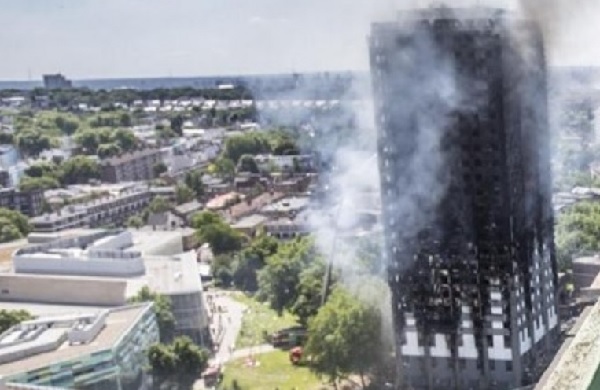 The video shows the men setting a model of the tower alight, with paper figurines of the occupants shouting "help me".  
Off-camera, laughter can be heard, and at the end of the video someone can be heard saying "that's what you get when you don't pay your rent".  
The men, aged 19, 46, 49, 49 and 55 handed themselves in at a South London police station last night (November 6).  
Metropolitan Police Service Commander Stuart Cundy, who is leading the investigation into the Grenfell Tower fire, said: "I am frankly appalled by the callous nature of the video posted online. A total of 71 people died in the fire at Grenfell Tower, so many people lost so many loved ones, and many more have been deeply affected. To mock that disaster in such a crude way is vile."  
Prime Minister Theresa May, tweeted: "To disrespect those who lost their lives at Grenfell Tower, as well as their families and loved ones, is utterly unacceptable." 
Mayor of London Sadiq Khan said he "utterly condemns the sickening video". 
"The horrific Grenfell Tower fire was one of the most devastating tragedies our city has ever suffered – and I urge social media companies to do the right thing and remove this content immediately," he added. 
Mr Cundy said: "I can't imagine the distress this video will undoubtedly cause to bereaved families and survivors. 
"The Met's Grenfell Tower investigation team is taking this matter very seriously. Any offences that have been committed will be fully investigated." 
The five men remain in custody.