First increase in traditional crime
There has been a six per cent increase in the number of traditional crimes taking place – the first time the more reliable Crime Survey of England and Wales (CSEW) has shown a significant rise in a number of years.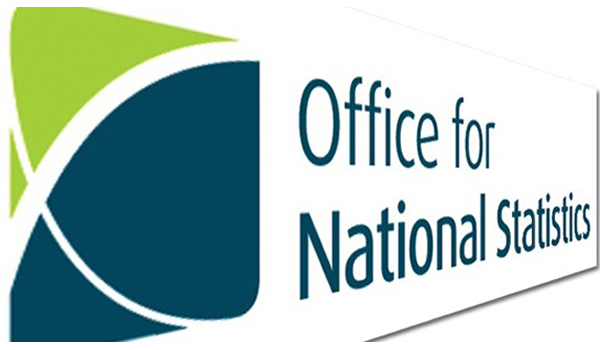 Crime figures published by the Office for National Statistics (ONS) include a significant rise in the homicide rate following a long-term decline and an upsurge in offences involving knives or sharp objects. 
The number of murders in the year to June 2018 has risen from 630 to 719, an increase of 14 per cent. This is made even more significant by the fact deaths as a result of the terrorist attacks in London and Manchester were recorded in the previous year. 
The six per cent rise in traditional crime does not include computer misuse offences, which fell by 30 per cent and fraud, which remained static, according to the CSEW. 
This survey is said to be more reliable than police recorded crime, as methods of recording can vary and change, although police data can add interesting insights, according to the ONS. 
It notes police forces are now also recording "many more incidents" of crimes as a result of greater adherence to national crime recording standards. This follows Her Majesty's Inspectorate of Constabulary and Fire & Rescue Services (HMICFRS) findings that forces were failing to record as many as 20 per cent of crimes.
The overall number of crimes recorded by forces up to June 2018 was up nine per cent.
This included a 12 per cent rise in police recorded offences involving a knife or sharp instrument, up to 39,332 incidents. The figures confirm a "consistent increase" witnessed in recent years. The total does not include data from Greater Manchester Police due to technical faults in its crime recording system. 
The number of offences recorded involving firearms, however, have fallen by five per cent from 6,694 offences in the previous year to 6,362 in the year to June 2018. 
The CSEW shows that two out of every ten adults experienced crime in the last year. 
There was an eight per cent increase in theft, "an accumulation of non-significant rises spread over many subcategories", including a seven per cent increase in vehicle offences and a two per cent rise in burglaries over the period.  
There has also been a 22 per cent rise in police recorded robbery to 79,117 offences, although the CSEW regards this as a "relatively low-volume crime".
More significant changes in crime patterns, as measured by the CSEW include the number of computer misuse offences dropping by 30 per cent to 1,121,000 offences, while the number of fraud offences showed no significant change, at 3,348,000 offences. 
Police recorded public order offences rose to 409,191 incidents, an increase of 30 per cent. The ONS assesses that this is likely to be due to changes and improvements in data recording, but it does not rule out a real public order offence upsurge contributing to this figure. 
Nick Hurd, the Minister for Policing and Fire said: "This Government is determined to tackle all types of crime – and although the chance of being a victim remains low, we are taking decisive action in a number of areas. 
"To combat serious violence our strategy addresses the root causes of crime with a focus on early intervention and we have announced a new £200 million Youth Endowment Fund to support young people at risk of involvement in crime. 
"On top of this, we are consulting on a public health approach to serious violence and giving police extra powers to tackle knife crime through our Offensive Weapons Bill." 
Mr Hurd added that the Government "recognised the demand on police", and Home Secretary Sajid Javid has said that police funding will be prioritised in the forthcoming Spending Review. 
Diane Abbott, the Shadow Home Secretary, said in reaction to the new crime statistics: "These figures are truly shocking and must put an end to Tory austerity and police cuts.
"You can't keep the public safe on the cheap. The Tories are failing in their duty to protect the public and keep our citizens safe. 
"They have now cut over 21,000 police officers since 2010, leaving forces across the country under staffed and overstretched." 
Ms Abbott added: "These figures are a tragic indictment of this Tory government's policies" and that Labour would recruit 10,000 new police officers to deal with the crisis in crime. 
John Apter, Chair of the Police Federation of England and Wales, focused on the increases in murder and knife crime in his response to the new crime statistics. 
Mr Apter said: "It didn't take a crystal ball to predict these shocking increases because they only reflect what we have been telling Government for years – we need more boots on the ground. 
"I don't accept that the rise in crime, particularly violent crime is not linked to the dwindling numbers of police officers, police staff and other resources. Police forces have seen budgets slashed and officers working ever longer hours with reduced resilience because of the cuts introduced against a background of austerity. 
"A government's first priority is to protect its citizens; by slashing the very people who are there to protect them they have failed to do this and that is shameful. They now have a chance to address this in the next Comprehensive Spending Review. They must act but I hope it's not too late because as these crime figures demonstrate, the public are being severely let down and it's not by the police service." 
The Association of Police and Crime Commissioners (APCC) Performance lead, Matthew Scott, said: "In response to scrutiny, police forces up and down the country have been improving how they record crime, which is good news for victims.
"However, a knock-on effect of improved recording practices is that published raw data is then difficult to compare with past data. In truth, the police recorded crime figures and the Crime Survey for England and Wales are both flawed as absolute measures of police performance."
Mr Scott added that every police and crime commissioner judges their chief constable by understanding all the demands on the police service, "around 80 per cent if which is non-crime related".
APCC Deputy Performance Lead, Keith Hunter said: "Today's figures highlight some of the challenges that policing is currently facing. There are some worrying trends, particularly relating to serious violence and there is no doubt that demand on the service is increasing as is the complexity of the cases forces deal with. PCCs are working closely with the National Police Chiefs' Council and the Home Office to review our demand and resources in the run up to the next Government spending review."