First CSA facility opens
The first dedicated wellbeing centre for child sexual abuse (CSA) has opened in London, using a radical new approach to support and investigative service provision, which aims to "reduce time to trial".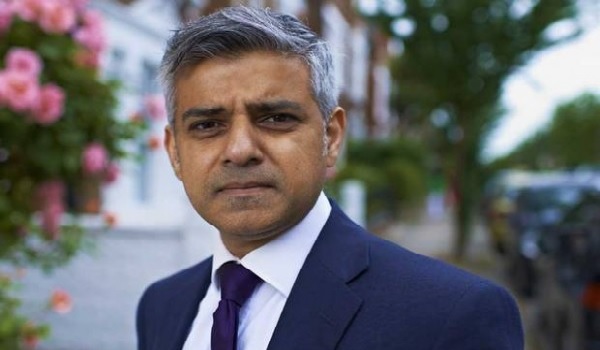 The Lighthouse facility is the first of its kind in the UK and offers "medical, investigative and emotional support all under one roof" for children and young people who have experienced sexual abuse. 
It will provide support for more than 500 young people each year from five North London boroughs in a two-year pilot, and the Mayor's Office for Policing and Crime (MOPAC) is working with partners to make sure that future funding will be in place if the pilot succeeds. 
The Lighthouse "minimises the need for multiple interviews, aims to reduce time to trial, and will lead to faster recovery for children and young people". 
Services offered include early support after abuse trauma, longer support provision for children and families, more effective interviewing and evidence-gathering, and consequently investigations and court cases will be able to proceed more rapidly. 
MOPAC said: "Young people who have experienced sexual abuse can now, for the first time, get full access to support from medical, policing and psychological experts all in one place, eliminating the need for victims to go through the trauma of repeating their statement several times to different agencies." 
MOPAC has managed the delivery of the facility and is "already working with partners to ensure funding will continue should the pilot prove a success".   
The centre was opened today (Wednesday, December 5) in Camden, North London, by the Mayor of London Sadiq Khan and the Minister for Crime, Safeguarding and Vulnerability, Victoria Atkins. 
It follows an £8 million investment, from the Home Office (£4,517,387), NHS England (£1,730,000), MOPAC (£1,250,000) and the Department for Education (£554,000). 
Additional funds of £1.4 million for therapeutic services came from a partnership between Morgan Stanley and the NSPCC. 
The service was commissioned by NHS England in partnership with MOPAC and the running of the centre is led by the University College London Hospitals NHS Foundation Trust (UCLH) in partnership with the Metropolitan Police Service (MPS), the Tavistock and Portman NHS Foundation Trust and the NSPCC. 
It was modelled on the Icelandic Barnahus, which translates as 'Child House' and the American Child Advocacy Centre approach, which put the needs and wellbeing of the child or young person first, and users of the service "can have forensic interviews and make court statements, have medical examination and access therapeutic services, which are also available for the victim's family". 
Since the Barnahus model was introduced in Iceland in 1998, the number of child sexual abuse victims coming forward per year has more than doubled, indictments have more than tripled, and convictions have more than doubled. 
MPS Assistant Commissioner Martin Hewitt said: "It has been a pleasure to attend The Lighthouse today and to see first-hand the support and services that will be on offer to children across London.   
"It is projects like this that demonstrate the strength of partnership between enforcement, health and support services and how this can be of huge benefit to the young people in the capital." 
Mr Khan added: "Children who have experienced sexual abuse have already undergone a horrific ordeal – so it's essential that we do everything we can to make their path to recovery and justice as simple as possible. 
"This groundbreaking centre, The Lighthouse, brings together the NHS, social workers and the police in one place to make sure young people who have experienced sexual abuse get the support they need." 
Ms Atkins said the Government was committed to "doing all it can to tackling child sexual abuse and support young people who have to live with the scars of these horrific crimes for the rest of their lives".  
"I am proud we can support The Lighthouse, which will ensure victims and their families have access to services in a safe and welcoming environment," she added. 
Emma Harewood, development and service manager at The Lighthouse, said it will provide a "safe space" for children and young people to talk about what has happened to them and to receive support and therapy to rebuild their lives.  
"Our aim is for children to feel hopeful, reassured and listened to," she said.