First charge under Finn's law
A man has been charged with causing unnecessary suffering to a police dog under new legislation in the UK.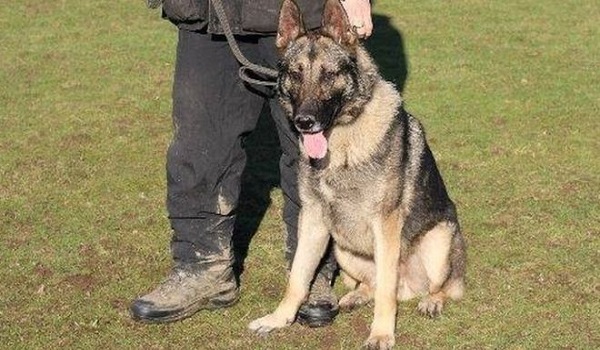 Dan O'Sullivan, 29, is the first person to be charged under the Animal Welfare (Service Animals) Bill 2019 since the legislation, known as Finn's Law, came into force last month. It prevents those who attack or injure service animals from claiming self-defence.
Police Dog Audi suffered a stab wound to his head in the Hanley area of Stoke-on-Trent on Monday afternoon.
O'Sullivan, who is from Liverpool, has been charged with five counts of assaulting police officers, causing unnecessary suffering to an emergency service animal, possession of offensive weapons and affray.
He is due to appear at Newcastle-under-Lyme Magistrates' Court later today (July 3).
Detective Inspector Stephen Ward of Staffordshire Police said the police dog was "recovering" and that "his injuries seem to be soft tissue-related and he is likely to be out of action for a short time."
The law is named after Finn, a police dog which was stabbed in 2016 while pursuing a suspect with his handler PC David Wardell. Finn sustained serious stab wounds to the chest and head, but only criminal damage charges could be brought against his attacker.
This new legislation, coupled with the Government's plans to increase maximum sentences for animal cruelty offences to five years in prison, is designed to ensure those who harm service animals are punished accordingly.