Firefighters 'should not earn more for dealing with terrorists'
Firefighters should not receive additional pay to compensate them for dealing with marauding terrorist attacks (MTAs) as doing so is already part and parcel of their work, the Chief Inspector of Her Majesty's Inspectorate of Constabulary, Fire and Rescue Services has said.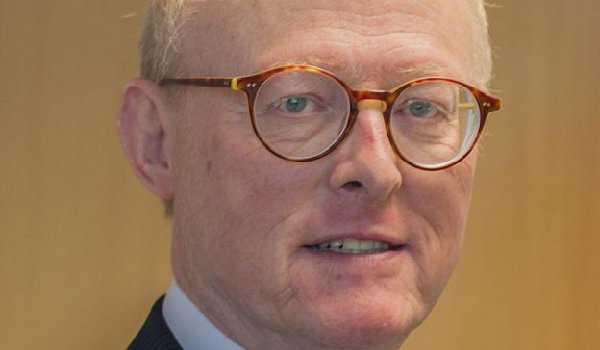 In a strongly worded letter to the London Fire Commissioner and the Chief Fire Officer of Greater Manchester Fire and Rescue Service, Sir Tom Winsor, Her Majesty's Chief Inspector of Fire and Rescue Services, says firefighters should not be paid twice "for a service the public both needs and properly expects".
Firefighters in both cities are to receive additional pay rises of two per cent because they are seen to be at higher risk of dealing with the consequences of a major terrorist attack.
In his letter, Sir Tom drew attention to the fact that police officers, who receive no additional compensation for dealing with such incidents, are currently subject to a pay freeze while firefighters have already received a rise of 1.5 per cent earlier this year.
Sir Tom said any such pay increase was "unjustified and likely to be detrimental to public safety and/or the efficiency and effectiveness of fire and rescue services throughout England, including in London and Manchester".
The letter states: "It is the job of the police to confront and neutralise active terrorists. In these cases, armed police will almost always face by far the greatest dangers, whether from firearms, explosives or other weapons. Firefighters are expected to evacuate casualties and deal with any fires which have been caused by the terrorism.
"Police officers receive no extra pay for these highly dangerous duties simply because the people they face are armed terrorists rather than armed offenders of any other kind. NHS paramedics who attend terrorism incidents face at least the same danger as firefighters, and they receive no extra basic pay. And it should be remembered that police officers have received no increase in their pay this year; that condition stands in sharp contrast to the 1.5 per cent increase agreed nationally for firefighters and the further two per cent increase you now contemplate in London and Greater Manchester.
"For any fire authority to pay again for a service it is already paying for – in this case, the services of professional firefighters – is not an efficient use of public money, especially at a time of acute pressure on public funds. If London and Manchester pay all firefighters more for MTA duties, it is likely that every other fire authority in England will face substantial pressure to do the same. Although terrorist attacks are more likely in London and some other large cities, they could happen anywhere."
Sir Tom concludes: "The action you are contemplating taking has adverse implications for the efficiency and effectiveness of fire and rescue services throughout England, contrary to the public interest. I encourage you not to take it."
A spokesperson for the London Fire Brigade said: "London Fire Brigade and representative bodies are currently in the process of agreeing a new national protocol which would help define firefighters' role during terrorist incidents and provide them with additional training to help make the public safer during such incidents. Details will be announced when agreement is reached."