Firearms survey reveals `expected` increase in support for routine arming
More than a third of officers have supported the routine arming of all colleagues in the first national firearms survey by the Police Federation of England and Wales (PFEW) in over a decade.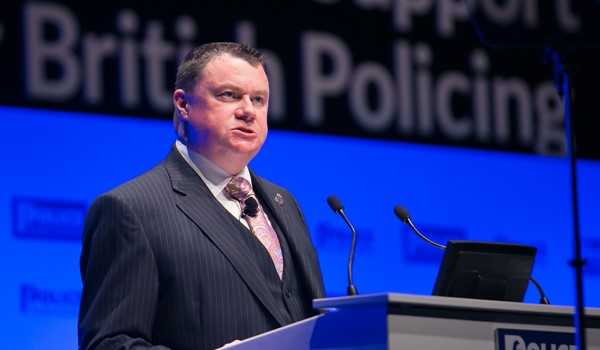 More than a third of officers have supported the routine arming of all colleagues in the first national firearms survey by the Police Federation of England and Wales (PFEW) in over a decade. Thirty-four per cent supported the routine arming of all officers, an 11 per cent increase from the last survey in 2006. The survey, which ran from July 31 to September 1, received 32,366 respondents – equal to 27 per cent of the PFEW's members. Of the respondents, 55.2 per cent said they would be prepared to carry a firearm if it was decided all officers should be armed on or off duty. And 42.5 per cent supported the idea of officers receiving more training and to be issued with firearms when necessary. Chair of the PFEW Steve White said the results were expected, especially when the threats officers now face are taken into consideration. "Despite the atrocities seen this year, a terror threat that only goes up, never down, and prolonged pressure heaped on officers, they still hold on to the principle of policing by consent, with two-thirds of officers not wishing to be routinely armed if given the choice." Similar to the 2006 results, male officers, those in urban locations and officers in frontline roles such as roads policing officers and response officers are more supportive of routine arming. Forty-one per cent of male officers supported routine arming compared to 16 per cent of women. Survey respondents also expressed concern that armed support would not be readily available should they require it, with more than half not satisfied with the situation in the force, up 13 per cent since 2006. "We have seen a huge increase in the number of forces providing officers with improved protective equipment, but their hands are often tied by Government purse strings," Mr White said. "We will use the results of this survey to inform, lobby and direct the changes our member's desire and deserve, to not only keep themselves safe but help achieve their number one priority in keeping the public safe." "Firearms officers have not escaped the savage cuts to police numbers across the service since 2010. Only now are we seeing those levels return because of the need for this specialist skill. Let's face facts, we live in dangerous times." The survey also showed support from officers wanting improved access to protective measures and equipment. Of the respondents, 68.4 per cent wanted double crewing while on duty at all times, 78.1 per cent wanted Body Worn Video and 74.6 per cent Taser. The PFEW is calling for improved access to equipment for officers through its Protect the Protectors campaign. National laed for armed policing, Chief Constable Simon Chesterman, said: "Since the attacks in Paris, we have been uplifting our armed policing capabilities. There are now 640 more armed officers than this time last year and we are significantly increasing the numbers of highly trained Counter Terrorist Specialist Firearms Officers across the UK. "We are now undertaking a further review of the level of armed policing in light of the significant shift in the terror threat to the UK. Chiefs remain committed to our model of policing with the principle of minimal use of force and a routinely unarmed service at its core. At the same time, they want to be assured we can end a terror attack quickly and protect as many people as possible. "The review considers the risk to the public and our officers who are first on the scene. Chiefs will consider the initial findings of this review in October, along with the results of the Police Federation's survey on their members' views."