Firearms officers 'followed policy' in non-fatal shooting
An investigation by the Independent Office for Police Conduct (IOPC) into a non-fatal shooting in south Birmingham has found that the West Midlands Police officers involved followed policy and procedure throughout the incident.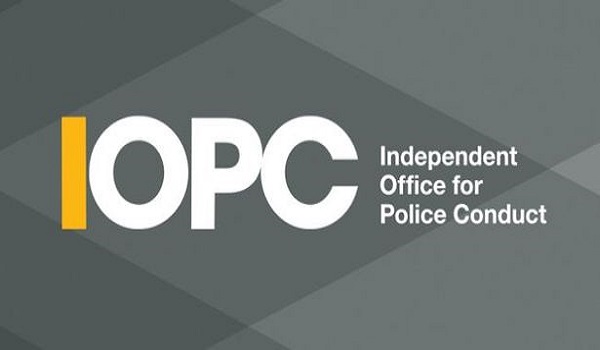 Armed officers had been deployed to the Frankley area of the city in response to intelligence about firearms. During the operation, Sharif Cousins, who was unarmed, was taken to hospital after being shot in the chest by a firearms officer. 
IOPC Regional Director Derrick Campbell said: "Our thorough investigation examined the actions of all the police involved, including the officer who fired the shot, and we found that they were in line with policy and procedure. 
"The police officers who carried out the operation had been briefed that they might face an armed threat and that gang members involved in gun crime in the region often hid weapons down the back of their trousers. Body–worn video supported the account given by the officer who said Mr Cousins did not immediately comply with commands to raise his hands and appeared to be reaching behind to get something out of a pocket, which at that moment he thought was a gun.   
"In our view the officer concerned believed that there was an immediate and genuine risk posed to him, and his colleague, when he made the split-second decision to shoot." 
Mr Cousins later complained about the way he was dealt with by police immediately after he was shot and claimed he was targeted by the police that evening. 
After studying the available evidence the IOPC did not uphold this complaint. Footage showed that after the shooting officers moved quickly to provide first aid until the arrival of the medical services, which took over and conveyed Mr Cousins to hospital. 
The investigation also confirmed that no prior intelligence existed that named Mr Cousins as a subject of, or being of interest to, the police operation. In fact, officers only learnt of his identity after he had been taken to hospital 
In addition to studying body–worn footage, the IOPC investigation involved ballistics analysis and gathering statements from officers and independent witnesses identified during house–to–house inquiries. Investigators also looked at the firearms authorisations of the officers involved and reviewed police radio transmissions. 
Following consistent complaints about the length of time such investigations can take and the sometimes combative attitude of investigators, the IOPC pointed out that all police officers were treated as witnesses throughout and that the inquiry was completed within a year.