Firearms licensing system 'leaves police forces subsidising gun ownership'
The Home Office should let police forces charge more for gun licences as the current system is leaving them out of pocket, a police and crime commissioner (PCC) has said.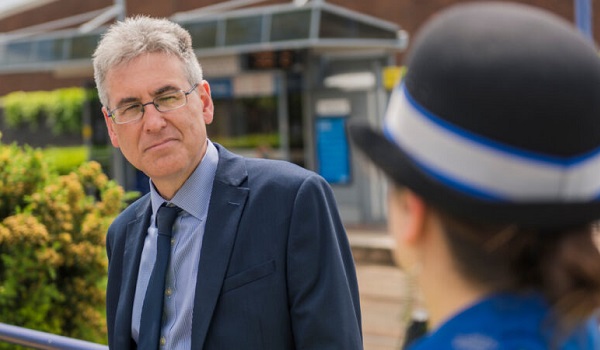 Labour's West Midlands PCC Simon Foster is calling for the change, after revealing the force was left with a £170,000 loss from processing firearms licences and certificates.
The Home Office has said it is "committed" to introducing a system allowing forces to recoup costs and would be reviewing fees "soon".
The force's licensing operation is shared with Staffordshire Police, and includes an online portal system introduced to lower costs for both forces.
However, West Midlands Police still lost more than £70 for every licence processed, with Mr Foster saying the force was "effectively subsidising gun ownership".
The elected commissioner said: "The tragic events in Plymouth showed how important it is to ensure we have robust processes in place around access to firearms.
"It is important that as well as police forces reviewing their processes, the Home Office acts at a national level.
"I am concerned that the amount the Home Office allows forces to charge for licences is lower than the actual cost of the checks.
"Last year, West Midlands Police lost £170,000 compared to what it costs to process licences and make the relevant checks. That is over £70 for every licence and we processed over 2,400 last year. It cannot be right that police forces should have to effectively subsidise gun ownership.
"The Home Office should allow commissioners to charge what it actually costs forces to process the licences."
A Home Office spokeswoman said: "The UK has some of the strictest gun controls in the world and we keep them under review to safeguard against abuse by criminals and to keep the public safe – which is why we are bringing forward new statutory guidance to improve how those applying for firearms are assessed in the future.
"We are committed to ensuring an efficient and effective firearms licensing system which will recover full costs for the police and are reviewing firearms licensing fees soon."
The Home Office has committed to achieving full cost recovery for forces and is set to conduct a full review of fees in due course. Fees were last increased in 2015.
The West Midlands force is getting an extra £35.1 million in government funding for the next financial year and is continuing to increase officer numbers.
However, Mr Foster said the force still has "1,000 missing officers" as a result of previous years' budget cuts, and that the threat of "growing inflation" could increase budget pressures.