Fire authorities fail to block oversight transition
Two police and crime commissioners (PCCs) have won legal challenges to their takeover of fire and rescue services governance.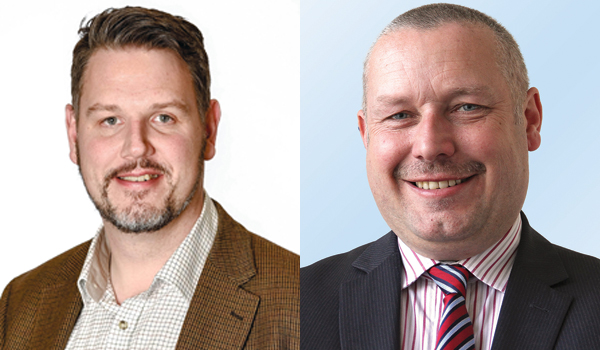 West Mercia and Cambridgeshire PCCs had been prevented from taking on the oversight because of Judicial Reviews brought by their respective fire authorities. However, both PCCs were given the green light to proceed on Monday (July 29) when judges found the Government's process to be lawful.
West Mercia PCC John Campion set out his initial business case for single governance in 2017 following a change in the law to allow PCCs to add fire and rescue to their oversight.
Mr Campion claimed a range of service improvements and efficiencies would be made by better collaboration between local police and fire services.
He said a consultation showed the plan was supported by local communities, independent experts and the Government.
However, his two local fire authorities attempted to block the move by applying for Judicial Review of the process the Government followed.
Mr Campion said: "The benefits of joint governance have been clearly and consistently acknowledged. It is a change that can deliver significant benefits to our communities and our police and fire services by focusing resources on frontline emergency service delivery.
"This process has gone on long enough. The significant cost the fire authorities have incurred, and the delay orchestrated, have done nothing to help our police and fire services, nor the communities of West Mercia. Two years on from when I published my business case, the potential improvements within it remain almost entirely untouched. I don't believe that is what our communities want, need or expect.
"I hope the Government will now progress joint governance without delay that will focus on delivering the best possible services to our communities."
The Home Office also approved the transition of Cambridgeshire's fire and rescue service from Cambridgeshire and Peterborough Fire Authority in March 2018.
The fire authority chair, Councillor Kevin Reynolds, said he believed there was no evidence to demonstrate a business case for the change and after legal advice decided to challenge the Home Office decision.
Cambridgeshire PCC Jason Ablewhite said: "I welcome today's judgment, which provides the judge's decision to dismiss the fire authority's Judicial Review. This challenged the process by which the Home Secretary made the decision to approve my proposal to transfer the governance of Cambridgeshire Fire and Rescue Service to myself.
"It would not be appropriate to comment further at this stage."
Subject to further ratification by Parliament by way of statutory instrument, the decisions mean the total number of police, fire and crime commissioners will rise to six. Essex, North Yorkshire, Staffordshire and Northamptonshire PCCs successfully applied after the Policing and Crime Act 2017 was introduced.