Fewer suspects face court, despite rising number of offences
The number of offenders passing through the criminal justice system in England and Wales has fallen to its lowest level since records began, despite an increase in recorded crime, according to latest figures from the Ministry of Justice.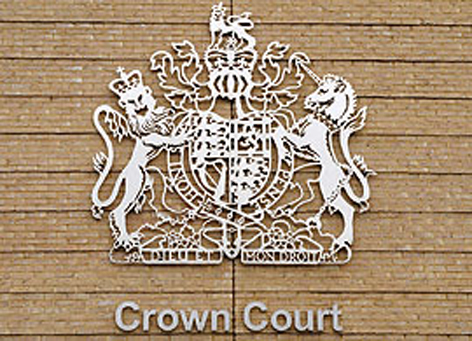 And the number of offenders given an immediate jail sentence following a conviction has fallen to its lowest level in a decade, although the average prison term rose to 17.4 months, up from 13.5 months in 2009, the highest in the past ten years.
There were 1.58 million people formally dealt with by the judicial system in the year to June 2019 compared with 1.86 million in 1970.
The number of penalty notices issued for offences of disorder, such as theft of items valued at less than £100, possession of cannabis, harassment or being drunk and disorderly, fell by ten per cent to 20,500.
And the number of suspects placed on bail after being questioned by police also fell by ten per cent, with a 14 per cent drop in the number of cautions handed out, down to 64,900.
The number of offences recorded by police during the same period rose by six per cent to 5.3 million, although researchers suggest this is due to better recording of crime and an increase in the number of victims willing to make reports.
Caroline Goodwin QC, chair of the Criminal Bar Association, said that the figures would lead criminals to believe they could "get away" with offending.
"The consequences of the growing disconnect between soaring numbers of reported crime yet criminal prosecutions at record low are all too obvious," she said. "Those who may have committed reported crimes and yet are either not investigated or not charged but just let out without any judicial control under, for example, 'released under investigation' may well feel they can just 'get away with it'.
"Talk by politicians about being 'tough on law and order' remains just that until substantial investment is made all the way through the system – not just in the police, but the CPS [Crown Prosecution Service], criminal legal aid defence, courts and parole service so reported offences are properly investigated, then charged, prosecuted and brought to trial in a timely manner. Anything less won't do. The public cannot be short-changed."
Figures published last month show that police are now solving half as many crimes as they did four years ago. The proportion of offences resulting in a charge in the same year they are recorded by police has fallen from 15.5 per cent in 2014/15 to 7.4 per cent in 2018/19.
Since 2010, the number of police officers has fallen by 20,000, the CPS budget has been cut by more than one third and around 100 courts have been closed in the past four years.