Federation calls for 'urgent' legislation to protect officers from the public
The Police Federation of England and Wales (PFEW) has called on Home Secretary Priti Patel to introduce urgent legislation to enforce social distancing to protect officers from members of the public who may be infected with the coronavirus.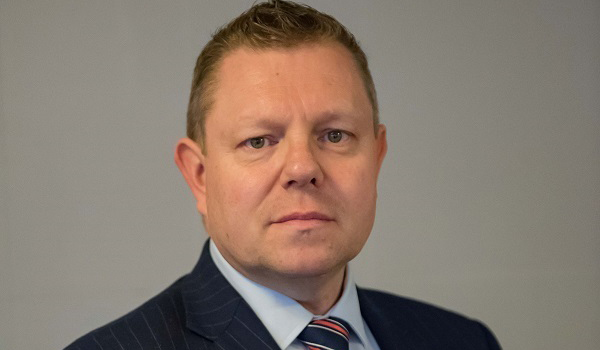 PFEW national chair John Apter made the approach after officers from West Yorkshire Police reported they had been surrounded by a crowd that was "coughing and spitting" while they attended a serious incident.
Police Constable Rachel Storey wrote on her Twitter on Saturday (March 21): "So whilst scene guarding at a serious incident tonight, we were faced with large crowds, shoulder to shoulder, spitting on the floor and coughing at us when asking them to move back."
She added: "It was just vile… I had to wash my boots last night when I got home as I couldn't stop thinking about the amount of spit I'd stood in."
Mr Apter responded in a tweet: "We need urgent legislation introduced to recognise this behaviour and deal with it. A disgusting and dangerous act. Nobody should have to put up with this, significant deterrent needed now," he said, adding that he had approached the Home Secretary over the issue.
Forces are struggling to control crowds acting in defiance of official government guidance that people should not go out in groups and those in public should maintain a social distance of at least two metres.
In Scotland, police have been using licensing laws to clamp down on venues that have refused to close to the public. In one instance, officers in riot gear were called to quell a disturbance that erupted outside one pub.
On Sunday (March 22), Deputy Chief Constable Malcolm Graham, Police Scotland's lead for coronavirus, said: "I am aware that a small number of public houses are intent on defying this instruction and have indicated that they will remain open until legally ordered to close.
"This is absolutely reckless and endangers not only the lives of customers, but wider communities, in an extremely fast moving and unprecedented situation where both the health and safety of the nation is at stake.
"Therefore, I have obtained further legal advice today and Police Scotland will now instruct officers to serve emergency closure orders on any licensed premises which refuses to comply on the grounds of the threat posed to public safety."
The previous day, officers from North Yorkshire Police were forced to issue a warning to parents asking them to stop their children from gathering in large crowds and committing anti-social behaviour offences.
This followed scenes of packed beaches and parks over the weekend, and concerns that people fleeing cities for more remote areas of the UK could overwhelm less well-resourced local health services.
In London, the Royal Parks Police released a statement that said: "[Saturday] saw large crowds in The Royal Parks but not much evidence of social distancing. This is not a Bank Holiday weekend. Please follow the advice of the Government and avoid large and small gatherings in public spaces."
It said that unless the public followed the guidelines, the parks would be shut until further notice.
The chair of the National Police Chiefs' Council, Martin Hewitt, has urged members of the public to act responsibly and to do their best to reduce the demand on frontline policing to free up officers to deal with the coronavirus crisis in the face of possible staffing shortages.
"We always have plans to be able to work with not just the military but all sorts of other agencies that can assist us," said Mr Hewitt. "We've put plans in place in every force to manage how we survive and how we continue to deliver our service if we have reduced numbers, particularly in specialist areas.
"As we already do for other big issues, we are able to move resources around the country to support areas that are particularly under pressure. I'm getting daily reporting to understand precisely where we are in terms of the numbers of our officers and staff that are unable to work either because they are sick or self-isolating."
He added: "We have well tested methods of working with the military, but I restate the point we are going to be capable of policing in the way we have policed. Of course, we will be stretched, that's why I ask people to think about placing demands on our service."
Mr Apter also highlighted a 'lack of clarity' in some of the messages coming from Government and policing bodies on the role of officers in tackling the crisis.
He said: "While accepting this is a fast-changing unprecedented situation, there is confusion over some messaging, not only from certain parts of the national and local Government but from within policing itself.
"We want to do the right thing, but clarification is needed. We welcome the Home Secretary's decision that enforcing the closing of pubs, cafés etc is a matter for local authorities and not the police.
"Clearly if there is a need for police to attend then we will, but ultimately this is a local authority matter and police should not be the first port of call."
Mr Apter also revealed a 'considerable' number of officers are self-isolating, and strongly re-iterated calls to urgently test police for the virus.
He continued: "This massively impacts our ability to police. If they were tested, we could identify officers who don't have the virus and can go back to policing quickly – it also gives them the reassurance they need."
While officers throughout the country have received widespread praise for their response to the outbreak, Mr Apter said that: "Despite what some people say, it is not business as usual. We are policing by crisis and things are going to get worse."
He also reinforced his top priority was the provision of protective equipment for officers which he described as "patchwork around the country".
"I absolutely understand that we are in a time of crisis, but it would be wrong of me not to raise these concerns on behalf of frontline police officers who just want to do the job to the best of their ability," he concluded.